Residents View New Plans for Stocksbridge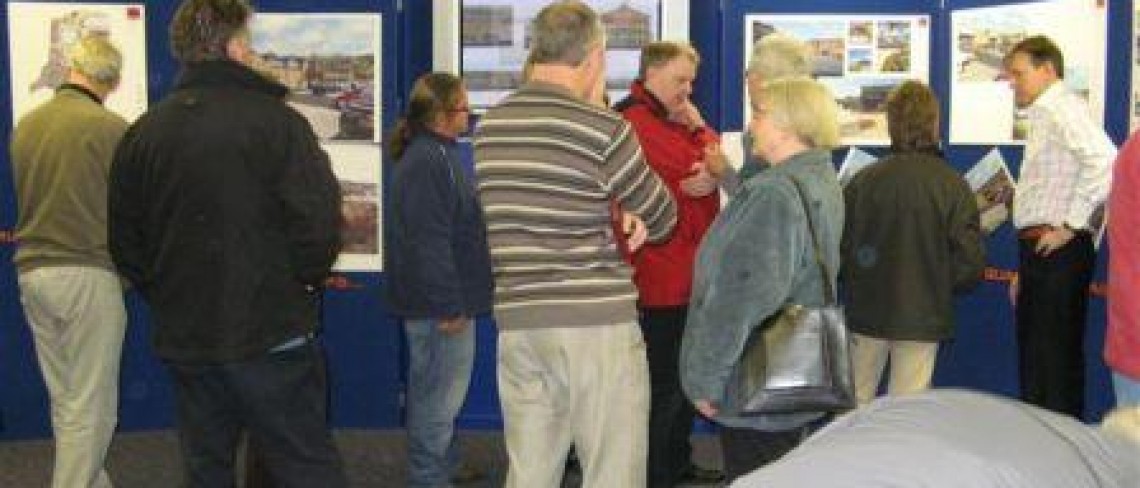 Residents View New Plans for Stocksbridge
Mar 2008
More than a hundred residents attended the latest public consultation session to view the ambitious new £46 million plans for Stocksbridge, Sheffield.
The town's library was the venue for the consultation which was organised to give the community the opportunity to see and comment on the new plans for their town which will deliver a brand new supermarket as well as offices and further retail space.
Members of the development team were on hand to answer questions and explain site layouts and artists impressions of the proposals which are being submitted to Sheffield City Council later this month.
And the majority of the residents who attended said they wholeheartedly supported the plans for the town.
The proposed mixed use scheme is on a site owned by Outokumpu off Manchester Road, near Hunshelf Bank. It's been brought forward by South Yorkshire based Dransfield Properties and would deliver:
· A new 65,000 sq ft foodstore
· 83,000 sq ft of new purpose built non food retail space
· 25,000 sq ft of state of the art office accommodation
· 22,500 sq ft of leisure space
The new development has been brought forward following the announcement that Outokumpu is to relocate the company's Annealing Plant to its factory at Meadowhall.
The plans have been redesigned following feed back from urban design specialists, the development team have also been working closely with the Environment Agency to ensure flood defences are designed into the scheme.
Andrew Malley, Retail Property Director, at Dransfield Properties, said: "These consultation sessions are an important part of the process when we are delivering a scheme on this scale, its vital in understanding local issues.
"We are really pleased with the feedback we have had from our latest consultation in Stocksbridge, there is definitely a feeling from the people we spoke to that investment of this kind in needed in the town. We will now be going through all the feedback we have received and looking into any issues that have been raised."
Dransfield Properties specialises in delivering urban regeneration schemes and has won four awards, including the BCSC Gold Award for the successful transformation of a former factory site in Gainsborough to a thriving retail and leisure centre.
.
For further information, contact:-
Public Relations Department, Dransfield Properties Ltd
Tel: 01226 360644
Email: pr@dransfield.co.uk