Manchester CPO notices issued this week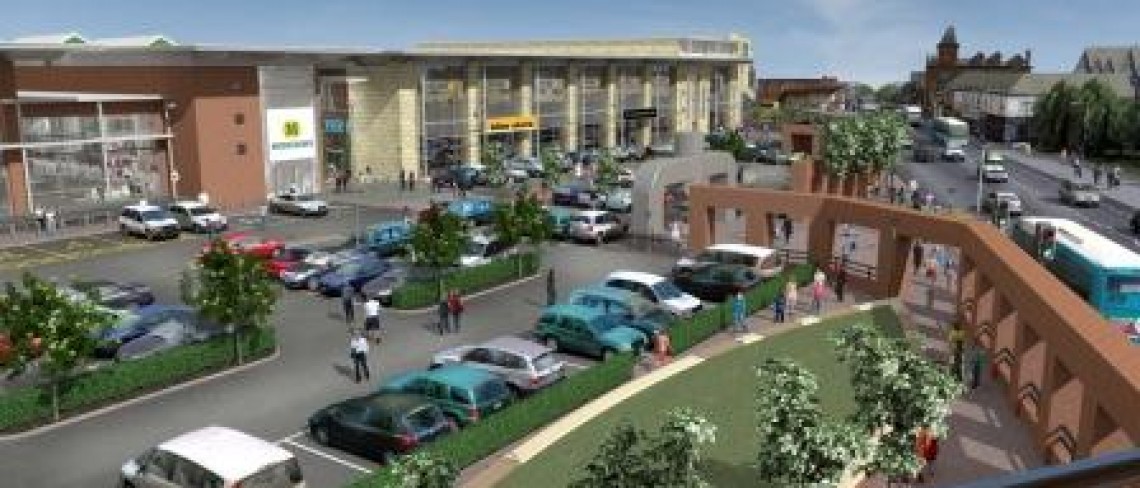 Manchester CPO notices issued this week
Nov 2007
Compulsory purchase notices will be issued this week on properties needed to make way for a £40 million regeneration scheme in Openshaw, Manchester which will deliver a 250,000 sq ft mixed use development anchored by Morrisons.
Developers Dransfield properties are working with New East Manchester to create a new district centre in Openshaw, and the company has already acquired two thirds of the land needed for the development. The compulsory purchase order, which will be confirmed in January, will ensure that the land assembly process can be completed and work can start on site next year.
The development will create over 700 jobs and deliver an 80,000 sq ft food store for Morrisons, ten retail units from 1,765 sq ft to 22,500 sq ft, 57,000 sq ft office accommodation, a 22,000 sq ft leisure unit and 670 car parking spaces.
East Manchester is home to one of the biggest regeneration programmes in the country, and Openshaw's new district centre will serve the area's increase in population which is on target to double over the next ten years. Over 15,000 new homes will be built, 7,000 existing homes improved, and together with new health, educational and employment initiatives
Andrew Malley, Retail Property Director at Dransfield Properties, said: "The compulsory notices will allow us to complete the land assembly process and get on site as soon as possible. The support of Manchester City Council in issuing the notices sends out a clear signal that the benefits of creating a new district centre for Openshaw will be substantial."
Tom Russell, Chief Executive of New East Manchester, added: "Openshaw is already seeing major investment in new health and leisure facilities and major new housing renewal programmes are already underway. The new district centre for Openshaw will underpin the significant levels of investment which have already been made in the area, and the compulsory purchase powers will guarantee the delivery of this important scheme."
For further information, contact:-
Public Relations Department, Dransfield Properties Ltd
Tel: 01226 360644
Email: pr@dransfield.co.uk