Dransfield Properties exhibit at leading industry event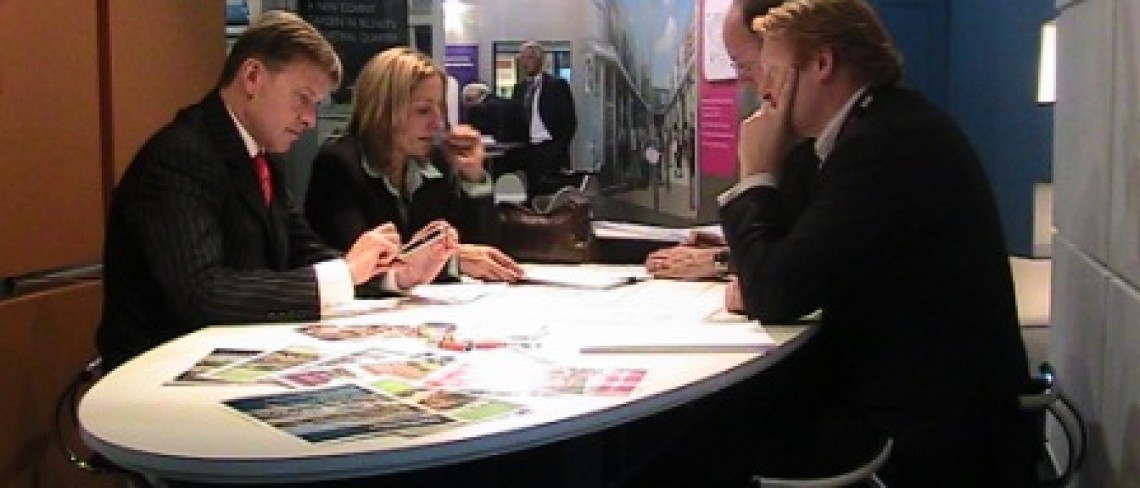 Dransfield Properties exhibit at leading industry event
Nov 2007
Barnsley developers Dransfield Properties have showcased five of their major urban regeneration schemes to the country's top retailers at the British Council of Shopping Centres annual exhibition.
During the event, which took place last week at the Sage Exhibition Centre in Newcastle, the company secured a host of leading tenants for their multi-million schemes across the country including:
Sanderson Yard, Morpeth – this £30 million redevelopment scheme will transform a run down shopping centre into an elegant Edwardian style mall and deliver a new transport interchange, an extension to the adjacent Morrisons supermarket, a new town centre long stay car park and a petrol filling station.
Openshaw, Manchester – Morrisons have recently signed up to anchor this £40 million regeneration scheme which also includes ten retail units with sizes ranging from 1,765 sq ft to 22,500 sq ft, a 22,500 sq ft leisure unit, 57, 000 sq ft of office space, restaurant facilities and a new 670 space town centre car park.
Selby – work will start next year on this £16 million town centre redevelopment which will create an additional 28,000 sq ft of retail space, an extension to the Morrisons supermarket, a new town centre car park and new primary school.
Jasper Square, Stoke on Trent – Work is already underway on phase four of Jasper Square which will deliver a retail store and fitness centre for JJB, a Carphone Warehouse and a 1000 sq ft retail unit. A further phase will create an additional 22,000 sq ft of retail space and facilities for North Staffordshire Primary Care Trust. Phases one to three of Jasper Square, transformed Tunstall's run down town centre into a vibrant shopping destination bringing Argos, Matalan, Next, Choices, Shoefayre, Co-op Travel, Pizza Hut and Choices Video to the town.
Willenhall, West Midlands - a £30 million regeneration scheme which will transform a 14 acre brownfield site into a 75,000 sq ft foodstore with a 542 space town centre car park, and housing which will incorporate a mixture of family homes and apartments.
Dransfield Properties specialise in regenerating town centres through retail led schemes. Their Marshall's Yard development in Gainsborough which opened last year won the coveted RTPI (East Midlands) award for regeneration and is currently shortlisted for a number of prestigious industry awards.
Mark Dransfield, managing director of Dransfield Properties, said: "The response from retailers has been overwhelming, especially as we have been exhibiting amongst the country's biggest property developers. Interest has been so high that many of our developments will be full to capacity way ahead of opening, which is a major achievement for any retail developer."
For further information, contact:-
Public Relations Department, Dransfield Properties Ltd
Tel: 01226 360644
Email: pr@dransfield.co.uk