Marshall's Yard welcomes Pink Pig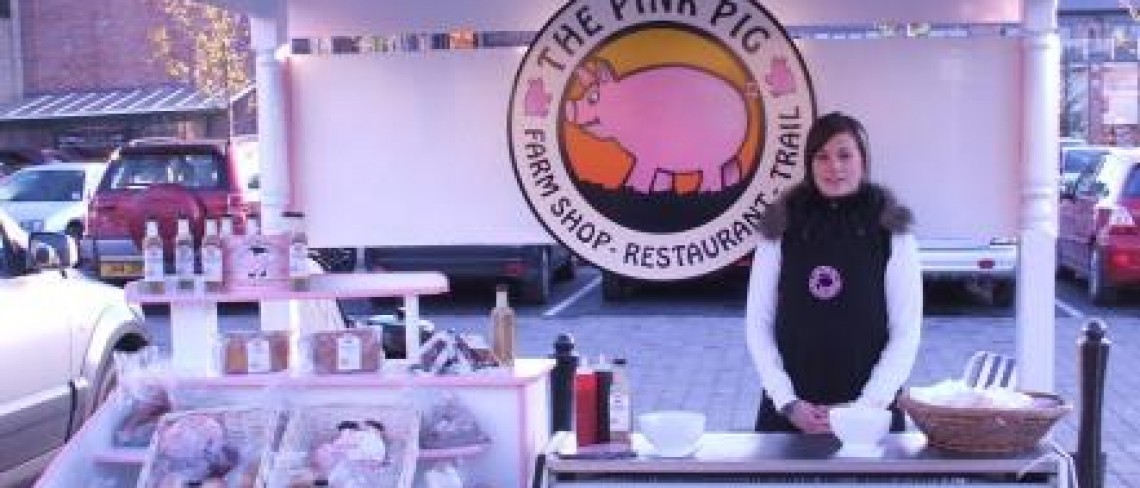 Marshall's Yard welcomes Pink Pig
Nov 2007
The Pink Pig farm and restaurant based in Holme, near Scunthorpe will be branching out onto Marshall's Yard to offer visitors a large range of locally grown and homemade organic produce.
Pink Pig will be operating their traditional food cart at Marshall's Yard from Friday 16 November, trading on Tuesdays, Fridays, Saturdays and Sundays.
Visitors to Marshall's Yard will be able to sample organic vegetables, organic sausage and bacon, cakes and various other traditional savoury produce, all of which have been grown and made at Holme Hall in Scunthorpe.
Pink Pig have been selling homegrown and locally produced speciality products since the year 2000 and have won a number of awards including 'Farm Shop of the Year' in 2006 and second prize for the 'Best Rural Retailer', also in 2006.
Richard Hill said:
"We are delighted to welcome the Pink Pig Farm & Restaurant group to Marshall's Yard and are looking forward to the specialist produce that will be available. We wish Pink Pig every success with their new venture and are confident that visitors to Marshall's Yard will enjoy the variety of fresh, homemade produce available."
Sally Jackson, xxx for Pink Pig said:
"This is a fantastic opportunity for the Pink Pig to spread the word about healthy eating and good food to the visitors to Marshall's yard. We will have lots of samples of our prize winning sausages, cakes and famous 'Pink Pig Dressing' and hopefully many of the visitors from Gainsborough & further afield will be tempted to come to Scunthorpe to try out our lovely shop and restaurant"
For further information, contact:-
Public Relations Department, Dransfield Properties Ltd
Tel: 01226 360644
Email: pr@dransfield.co.uk