Morrisons to anchor town centre regeneration scheme in east Manchester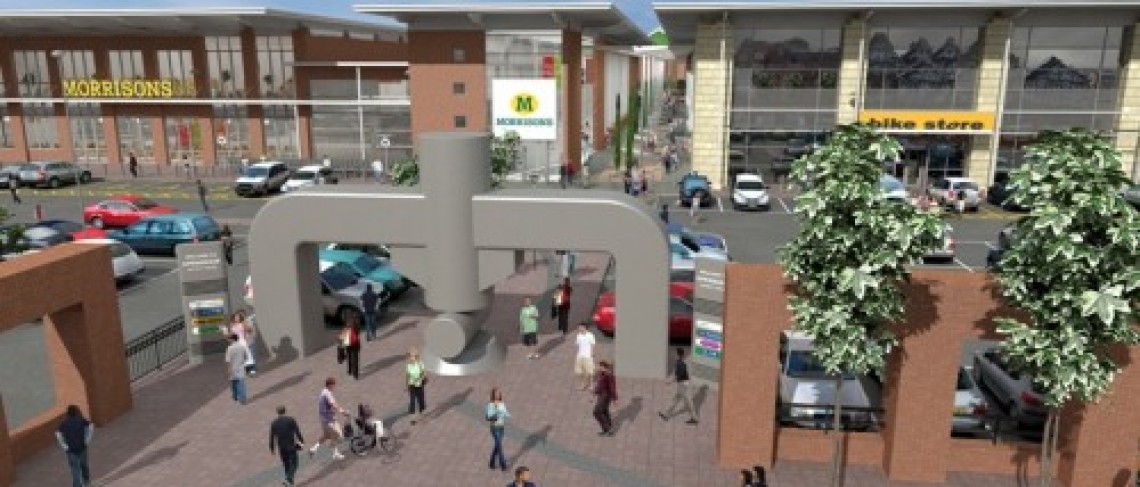 Morrisons to anchor town centre regeneration scheme in east Manchester
Nov 2007
Morrisons has signed a leasehold deal which will see the company anchoring a £40 million regeneration scheme in Openshaw, east Manchester, in an 80,000 sq ft store which will open in the summer of 2009.
Taken on a 35 year lease, the store will be the first large supermarket to serve Openshaw and the Ashton Old Road area.
Urban regeneration specialists, Dransfield Properties Ltd, are working in partnership with Manchester City Council and urban regeneration company, New East Manchester, on the new district centre, which is set to transform a large mixed industrial, commercial and residential area into a new shopping, leisure and commercial centre that will create over 700 new jobs.
Consent was secured earlier this year for the scheme which will deliver the supermarket for Morrisons, ten retail units from 1,765 sq ft to 22,500 sq ft, a 22,500 sq ft leisure unit, 57, 000 sq ft of office accommodation, café and restaurant facilities and 670 car parking spaces.
Andrew Malley, Retail Property Director at Dransfield Properties, said: "This is a significant step forward in delivering a new district centre for Openshaw and we look forward to announcing further national operators over the next few months."
Openshaw is located in one of the country's largest regeneration areas, and is now seeing the delivery of a large number of high quality housing and city living apartment developments. This investment has been led by New East Manchester, which is well on its way to achieving a key objective of doubling the population of the area over the next 10 to 15 years. Building a new vibrant and district centre to cater for this rapidly growing population is a significant part of New East Manchester's strategy, and one which will further increase Openshaw's desirability as a place to live in.
Tom Russell, Chief Executive of New East Manchester Ltd said: "This is a major milestone in the regeneration of Openshaw. The retail offer in this part of east Manchester has been poor for a number of years, so having a prestigious retailer such as Morrisons as the anchor store for the district centre is tremendous and will undoubtably attract other high street retailers, bringing jobs and visitors to the area."
Local councillor Neil Swannick added: "This is great news for the people of Openshaw and the regeneration of the area."
Chris Evenson, Development Director for Morrisons said: "We are delighted to be involved in this important and prestigious regeneration project and to be working with Dransfield Properties on another store development. The opportunity to double our number of stores in the Manchester City Council area is very welcome and we look forward to increasing our representation still further."
Note to editors:
New East Manchester Ltd (NEM) is an Urban Regeneration Company - a partnership between Manchester City Council, English Partnerships and the Northwest Regional Development Agency (NWDA). It is NEM's role to implement the Regeneration Framework, secure the required public and private funding, lead on specific major development projects as well as co-ordinate the range of regeneration and renewal initiatives in the area. New East Manchester is Regeneration Agency of the Year 2007 (Regeneration and Renewal Awards).
For further information, contact:-
Public Relations Department, Dransfield Properties Ltd
Tel: 01226 360644
Email: pr@dransfield.co.uk