Ghostly ghouls head for Gainsborough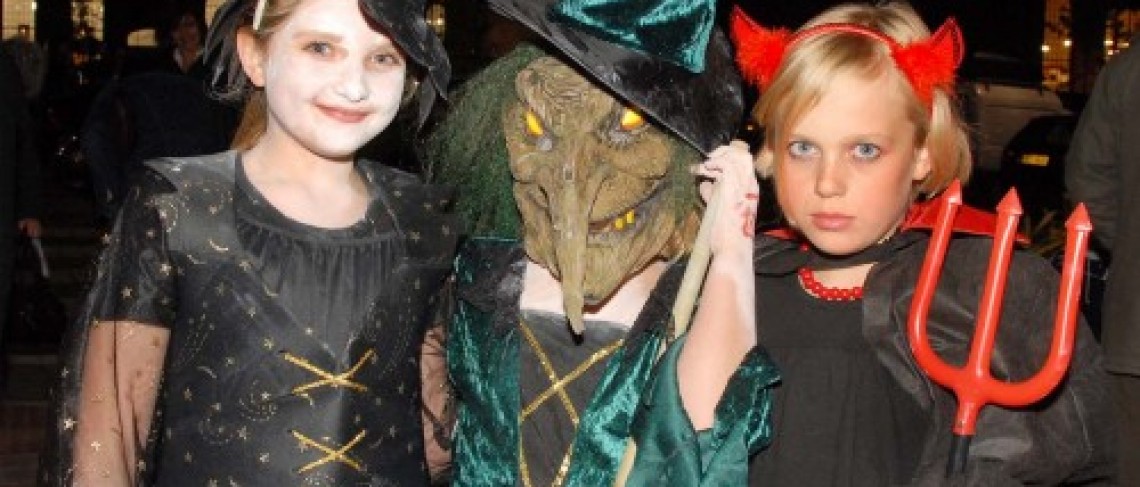 Ghostly ghouls head for Gainsborough
Nov 2007
Ghostly ghouls, wicked witches and screaming vampires descended on Marshall's Yard in Gainsborough last week for the biggest Halloween party the town has ever seen!
Hundreds of families turned up for the centre's first themed event and everyone got into the spirit of the evening wearing weird and wonderful fancy dress, and carrying glowing pumpkin lanterns.
It was a real family occasion with mums, dads and grandparents joining in the fun alongside toddlers and teenagers. To add to the atmosphere, all retailers were in fancy dress, Marshall's Yard was illuminated with red lighting and adorned with skeletons, and the fountains were turned off to become an arena for judging children's costumes. They all paraded around the perimeter of the Peace Gardens before turning into the centre for the judges.
All youngsters who turned up in fancy dress were given special treats, with prizes awarded to Claire Ross and Liz Vaile for the best and scariest creations in a competition hosted by Lincs FM.
Reigns of Elegance offered free carriage rides around the town which were driven by Adamms Family favourites Gomez, Morticia, Uncle Fester and Lurch. And passengers jumped out of their skins when a 'dead body' emerged from the back of the carriage to join them on their journey.
Two owls which would make any Harry Potter fan proud hooted their way through the proceedings and special Halloween treats included a witches broth.
Halloween is just the first in a series of major events planned for Marshall's Yard, all designed to attract more people into the town and boost the local economy. The next occasion will be the Christmas Lights Switch On extravaganza on 16 November with further events announced in the future.
Janet Hill, Assistant Centre Manager at Marshall's Yard, said: "Tonight has been a fantastic success and next year Halloween at Marshall's Yard will be even bigger and better. There's been a real community spirit about the place and the feedback from all the witches and wizards here this year is that they can't wait to come back!"
For further information, contact:-
Public Relations Department, Dransfield Properties Ltd
Tel: 01226 360644
Email: pr@dransfield.co.uk