Stocksbridge regeneration plans taking shape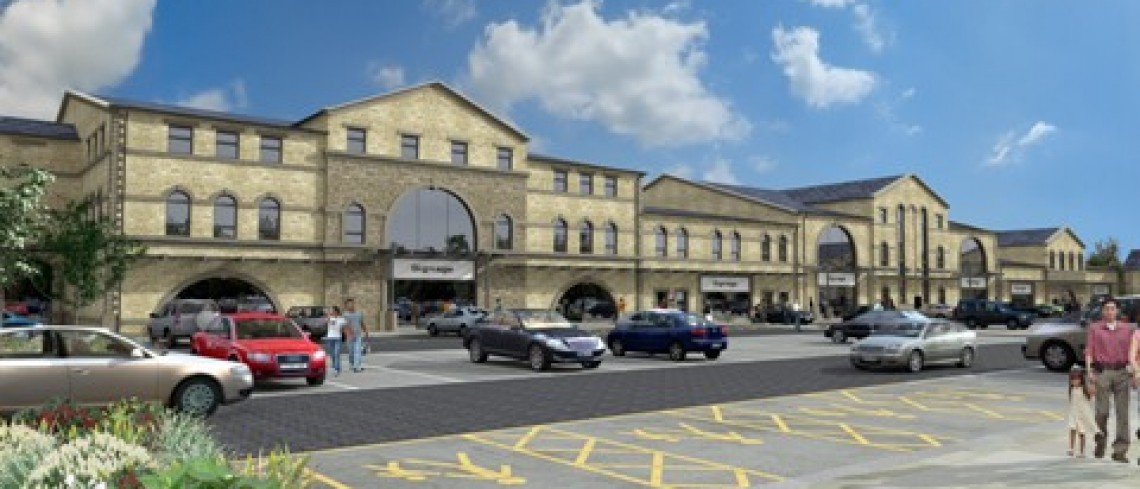 Stocksbridge regeneration plans taking shape
Oct 2007
Plans to regenerate Stocksbridge district centre with a £46 million mixed used redevelopment will undergo a second round of consultations this month before being finalised and submitted to Sheffield City Council for approval.
A public exhibition held in July found widespread support from the local community and feedback from residents and businesses has been incorporated into the proposals. Barnsley-based developers Dransfield Properties will now undertake a second series of consultation meetings and aim to submit the application in November.
The regeneration scheme will create hundreds of new jobs and deliver an extension to the town centre which will incorporate:
a 55,000 sq ft foodstore
57,000 sq ft of additional retail space
a 2,500 sq ft coffee shop
44,000 sq ft of offices and community health care facilities
an oriental water feature at the entrance to the development.
A new town centre car park with 500 spaces will provide much needed parking for the town and a new junction on Manchester Road will link the development to the existing High Street.
The development has been designed to serve Stockbridge's growing catchment, recapture trade leakage and boost the local economy.
Award winning architects WCEC have drawn up the plans, which feature stone built structures sympathetic to Stocksbridge's rural environment. The Chesterfield based practice has worked with Dransfield Properties on regeneration schemes across the country which have gone on to win awards for their positive impact on local communities.
The scheme has been made possible following Outukumpu's decision to relocate its annealing plant to the company's facilities at Meadowhall. Any other businesses which need to be relocated to make way for the development will be offered accommodation in the new scheme.
Community group STEP Development Trust is fully behind the proposals. Chief executive Andrew Clarke said: "This is fantastic news for the town and we can't wait to see the plans become a reality. Stocksbridge has suffered from years of under-investment and this development is just what we need to put the town back on the map."
Jackie Helliwell of Dransfield Properties added: "We were delighted with the response from the public exhibition and early consultation meetings and have worked in close partnership with the local community to amend our plans. We are confident the second round of consultations will go equally as well and look forward to submitting our planning application in November."
For further information, contact:-
Public Relations Department, Dransfield Properties Ltd
Tel: 01226 360644
Email: pr@dransfield.co.uk