Sweet Indulgence at Marshall's Yard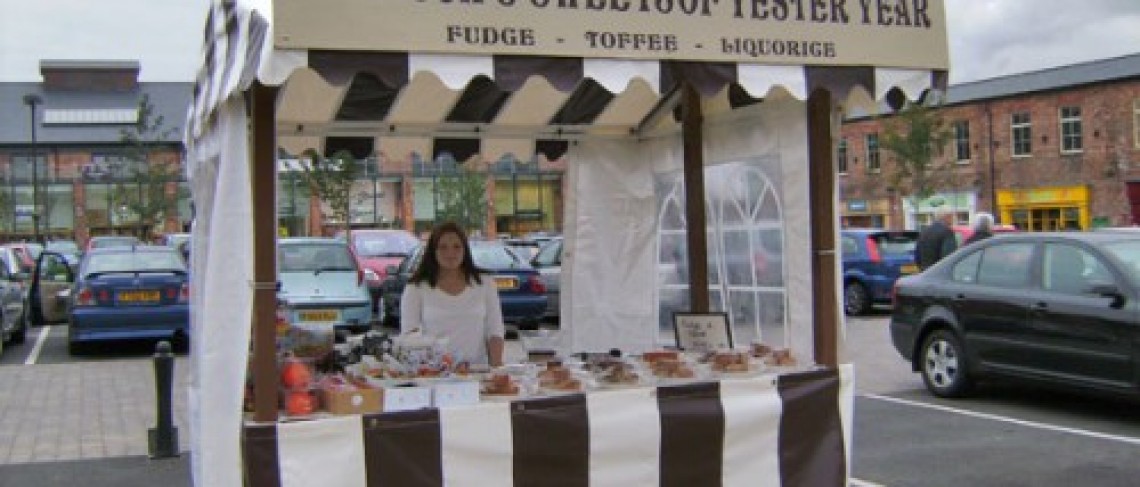 Sweet Indulgence at Marshall's Yard
Oct 2007
Sweet Indulgence At Marshall's Yard
Shoppers and visitors to Marshall's Yard are able to indulge their sweet tooth and go back in time now that a new old fashioned sweet and confectionary barrow has been wheeled into place at Marshall's Yard.
Melissa Macleod opened 'Melissa's Sweets of Yester Year' at the weekend. As the name suggest, it specialises in old fashioned, fresh, hand-made toffee and fudge as well as traditional chocolates and sweets such as original liquorice, peanut brittle and other treats from days when sweets were all handmade and sold by weight instead of being commercially wrapped and packed.
Melissa, who lives in Gainsborough, comes from a family that has a strong catering background. This year she decided to extend that interest by starting her own business and spent the summer pitching her barrow at local and regional agricultural shows, which proved to be a great success.
So much so that Melissa was encouraged to find somewhere more permanent and said:
"I think Marshall's Yard is lovely and realised that it could offer me a wonderful trading opportunity. I am really enthusiastic about starting my business here and hope that shoppers will be tempted by the delicious confectionary".
Cathy Conway, public relations and marketing manager for Dransfield Properties, the company that pioneered the development of Marshall's Yard, said:
"We are always pleased to welcome new ventures at Marshall's Yard and we are confident that Melissa's will be a 'sweet success'. This new business extends the variety and choice for shoppers who will not only be able to satisfy their own indulgence for sweets and chocolates but also find attractive and appetising gifts for family and friends".
For further information, contact:-
Public Relations Department, Dransfield Properties Ltd
Tel: 01226 360644
Email: pr@dransfield.co.uk