Gainsborough Set To Gain New Homes And Further Re-Development Worth £18.5million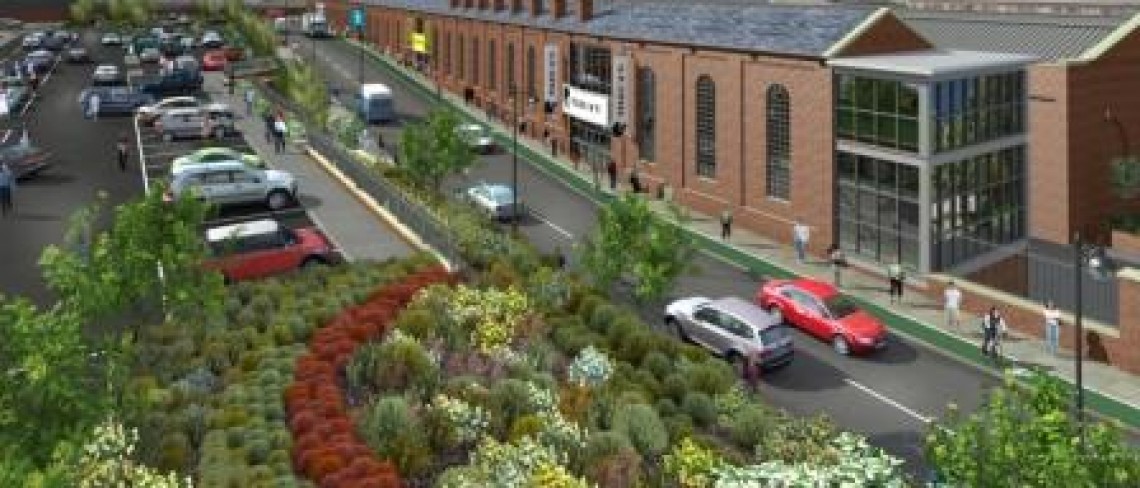 Gainsborough Set To Gain New Homes And Further Re-Development Worth £18.5million
Sep 2007
An £18.5 million investment will create over 100 new homes, new office space and 150 long stay car parking spaces in Gainsborough.
Stamford Homes has acquired town centre land through Dransfield Properties Ltd where it will build 31 two, three and four bedroom houses, two bungalows and 78 one and two bedroom apartments, which are expected to appeal to a wide variety of purchasers.
The site, which was once the home of Gainsborough Steel, is bordered by Spring Gardens, Station Approach, Malpas Avenue and Spital Terrace. Work is expected to start in January once enabling work and demolition of the factory, costing £435,000, has been completed by local company, H and H Demolition.
There has been close liaison with English Heritage which now has a record of the factory's original façade. The historic value of the old factory will be retained by re-constructing this façade. It was owned and occupied by Gainsborough Steels Ltd, which has now moved to new premises. Sales staff have been relocated to offices in Britannia House within Marshall's Yard and the steel stockholding yard has re-located to Newark and Scunthorpe.
In the meantime, the second phase of the Marshall's Yard redevelopment is now underway.
Following careful consultation with English Heritage, this phase will include the complete re-furbishment of the Pattern Store which is a listed building. Using traditional materials it will be converted to flexible units aimed at start-up businesses.
In addition, the approach to Gainsborough Central Station, often considered to be a 'no-go area,' is to be given a major face life. The old carriageway will be re-constructed and there will be a new cycle path and footway complete with new street lighting as well as CCTV cameras linked directly to Marshall's Yard's security centre, thus helping to create a safer environment for people using the station and a new long stay car park. The car park will provide 150 spaces for town centre and Marshall's Yard employees and is expected to be completed by February 2008.
Mark Dransfield, Managing Director of Dransfield Properties, said:
"We continue to invest in Gainsborough's future and I am confident that Phase Two and the Stamford Homes development will help to consolidate this. The town is already experiencing a significant revival of its popularity and economic viability".
David Stutting, Senior Land Manager at Stamford Homes, said:
"This development will be a milestone in Gainsborough's regeneration. The area has traditionally had lower value housing but the redevelopment of Marshall's Yard has seen huge investment and attracted new retailers to the area as well as boosting employment prospects. The town is becoming increasingly prosperous".
For further information about Dransfield Properties, please contact Cathy Conway, pr and marketing manager, on 01226 360 644 or at pr@dransfield.co.uk or visit www.dransfield.co.uk
For further information about Stamford Homes, please contact Kate Ferrari at Media Matters on 01733 371363 or at kate@mediamatters-pr.co.uk
For further information, contact:-
Public Relations Department, Dransfield Properties Ltd
Tel: 01226 360644
Email: pr@dransfield.co.uk