'New Town' in East Manchester Is A Step Nearer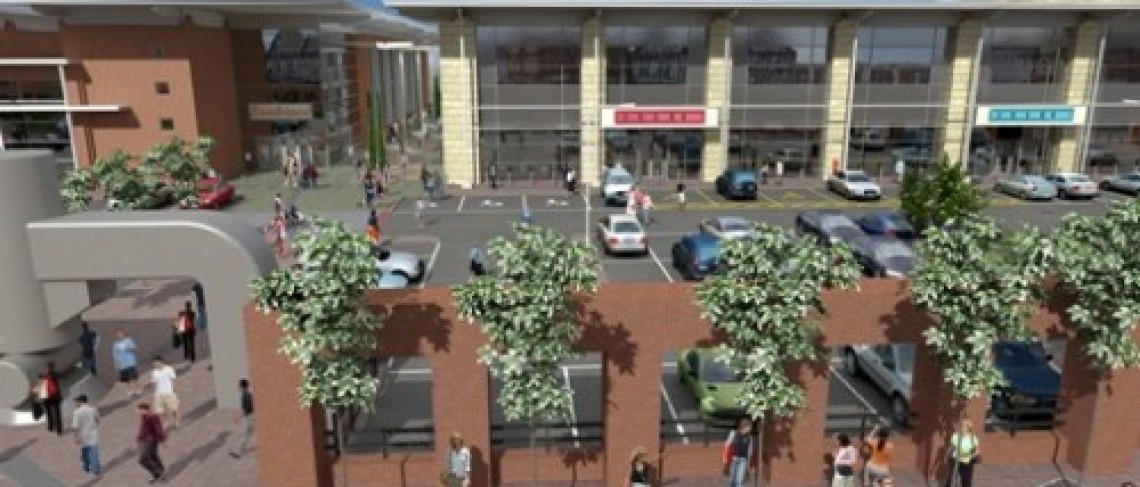 'New Town' in East Manchester Is A Step Nearer
Sep 2007
Manchester City Council has given compulsory purchase powers for the £40 million redevelopment of the Openshaw district centre in east Manchester.
Urban regeneration specialists, Dransfield Properties Ltd, are working in partnership with Manchester City Council and New East Manchester Ltd to transform a large mixed industrial, commercial and residential area into a new shopping, leisure and commercial centre that will create over 700 new jobs.
Consent for the scheme was secured earlier this year and will provide an 83,000 sq ft food store, ten retail units from 1,765 sq ft to 22,500 sq ft, a 22,500 sq ft leisure unit, 57, 000 sq ft of office accommodation, café and restaurant facilities and 670 car parking spaces.
Today's compulsory purchase decision will ensure delivery of the scheme and certainty for the development that is also expected to act as a catalyst for the further regeneration of the area. It is currently one of the country's largest transformations. A key objective of the urban regeneration company, New East Manchester Ltd is to double the population of the area over the next ten years.
Tom Russell, chief executive of New East Manchester Ltd, said:
"I am delighted that the city council's executive has given its backing to today's CPO. It is the clearest indication from all our partners of their commitment to this exciting scheme. The area is already seeing major investment in new health and leisure facilities and major new housing renewal programmes are scheduled for the coming months.
"These improvements wil be greatly enhanced by the new shopping centre and we look forward to working closely with Dransfield to bring it to fruition".
Andrew Malley, retail and property director at Dransfield Properties, said:
"Today's decision by Manchester City Council is a significant moment in the delivery of the scheme and these powers are being used because of the wide-spread regeneration benefits that it will be bring to East Manchester".
For further information, contact:-
Public Relations Department, Dransfield Properties Ltd
Tel: 01226 360644
Email: pr@dransfield.co.uk