New Look Hospital Clinic Is Officially Opened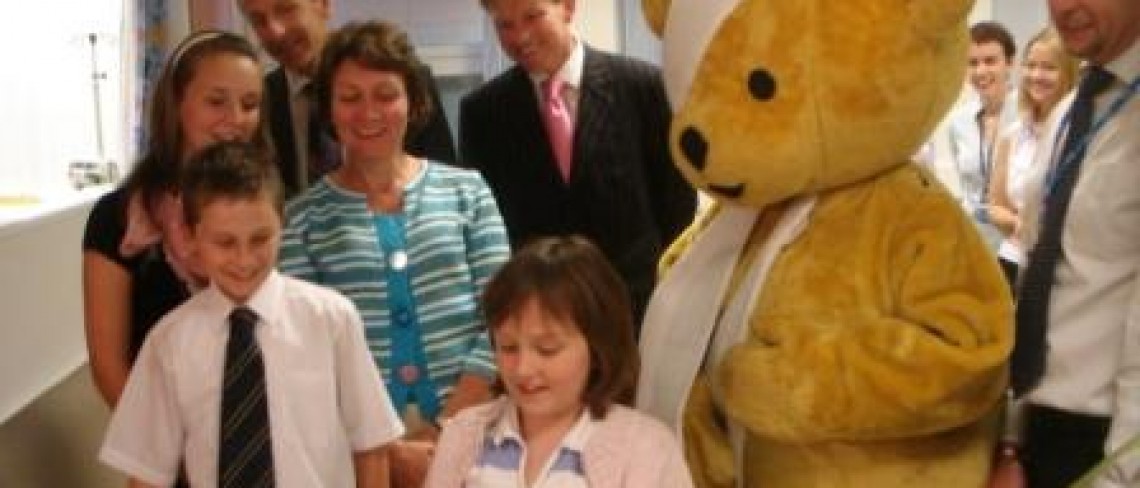 New Look Hospital Clinic Is Officially Opened
Sep 2007
The fundraising efforts inspired by a young leukaemia patient were celebrated at the official opening of Sheffield Children's Hospital's new look haematology clinic.
Helen Singleton, who was diagnosed with leukaemia in May 2005, was on hand to open the new out patient clinic after she, along with family, friends and Barnsley-based Dransfield Properties Ltd, helped raised the funds needed for a £50,000 refurbishment of the clinic.
Eight-year-old Helen, from Whirlow, has been a patient at the hospital for just over two years and has recently completed her treatment. Now she attends the clinic only monthly and the outlook for her is positive but she spent many hours in the clinic during treatment and wanted to do something to brighten it up for other young patients.
Dransfield Properties became involved because managing director Mark Dransfield's daughters went to school with Helen and wanted to give something back to the unit that helped look after her. The company adopted the Sheffield Children's Hospital Charity in 2005 and since then staff, clients and friends have taken part in a series of fundraising events including charity runs, a celebrity football match and a London to Paris bike ride.
The Singleton family themselves raised £10,000 as part of Dransfield's fundraising efforts and are delighted to see the clinic finished.
Sue Singleton, Helen's mum, said: "The staff at the haematology and oncology clinic do a wonderful job and have been fantastic throughout Helen's treatment and we just wanted to show our appreciation.
"Enhancing the facilities benefits not only the staff who work there but perhaps, more importantly, the many young children and their parents who have to spend long hours during what is to most a highly stressful and worrying time."
Chris Sharratt, Chief Executive of Sheffield Children's NHS Foundation Trust, said:
"This is a marvellous occasion for Sheffield Children's Hospital. I would personally like to thank Dransfield Properties, our very own Sheffield Children's Hospital Charity and of course Helen and her family for all their fundraising efforts. All our patients and staff are excited about the improvements the refurbishment work will bring."
For further information, contact:-
Public Relations Department, Dransfield Properties Ltd
Tel: 01226 360644
Email: pr@dransfield.co.uk