Body Shop Marks Another Milestone at Marshall's Yard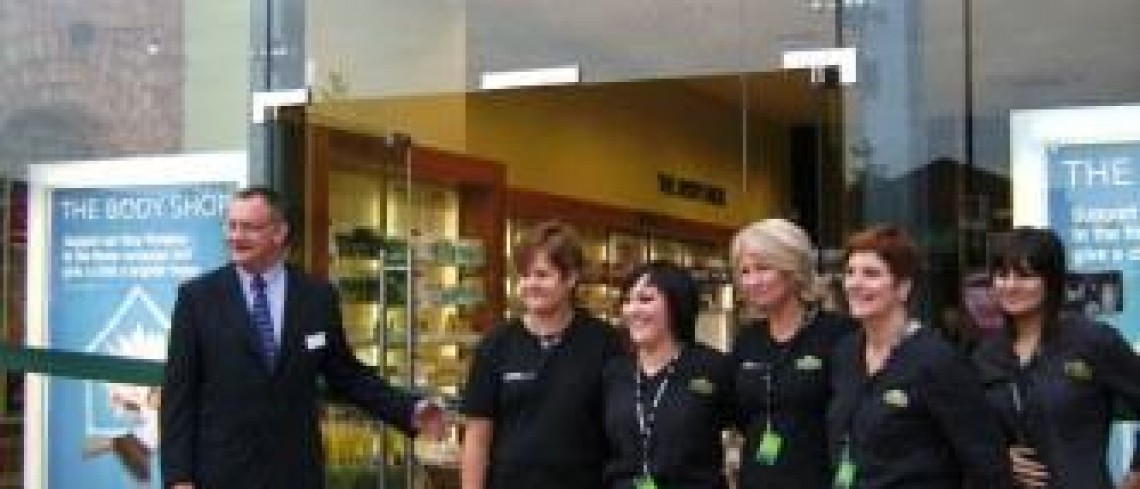 Body Shop Marks Another Milestone at Marshall's Yard
Aug 2007
Global Cosmetics and ethical retailer, The Body Shop, will add a new dimension to the shopping experience at Marshall's Yard when it opens its doors there for the first time on 6 September.
The Body Shop, which has been going from strength to strength since its takeover by beauty giant, the L'Oreal Group, has over 2,100 stores in 55 countries with a range of over 1,200 products - all animal cruelty free and many with fairly traded natural ingredients.
The company has come a long way since its first store opened in Brighton in March 1976 and the new store in Gainsborough marks another tribute to its significant reputation.
At Marshall's Yard, The Body Shop will occupy a 1,357 sq ft unit on a 15 year lease, located between Julian Graves and Holland and Barrett. Other neighbours include Next, New Look, JJB retail and leisure, Costa Coffee, Laura Ashley and Wilkinsons.
A joint venture between Dransfield Properties Ltd and Prospect Estates, the £39 million Marshall's Yard mixed use development is attracting thousands of shoppers to the town every week. It will also create a number of new jobs.
The developers had to overcome the challenges of working in a conservation area with listed buildings but the rewards are already being reaped with unprecedented levels of private and public investment in Gainsborough, a market town that suffered severe economic decline in the 1980s and 1990s. It was short listed for Property Week's Midlands' Property Awards and Insider magazine's East Midlands' Property Awards.
Cathy Conway, PR and marketing manager at Dransfield Properties said:
"The opening of The Body Shop is another milestone for Marshall's Yard, adding one more national – and in this case international – retailer to its tenant line-up.
"It also adds to the ever increasing attraction that is helping to reverse Gainsborough's image of being an underperforming town with a lack of retail offer and dominated by charity and discount stores.
"Retailers who signed-up early had to take a leap of faith but this has been rewarded by a staggering increase in visitors to the town from residents of surrounding areas and we are confident that The Body Shop will help to make sure that this trend continues".
For further information, contact:-
Public Relations Department, Dransfield Properties Ltd
Tel: 01226 360644
Email: pr@dransfield.co.uk