Ivan Lewis MP gets 20 million Whitefield redevelopment underway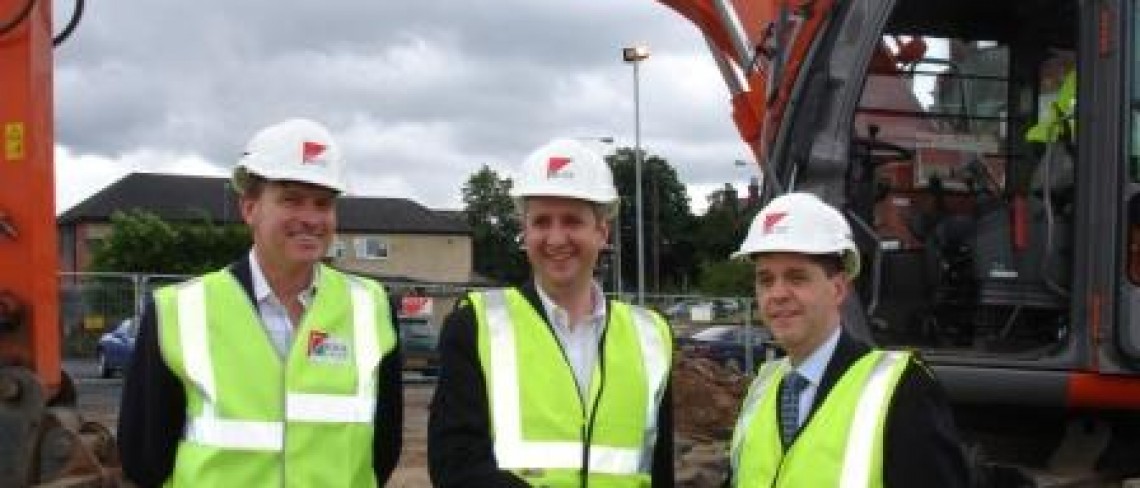 Ivan Lewis MP gets 20 million Whitefield redevelopment underway
Jul 2007
MP for Bury South, Ivan Lewis, cut the first soil on a £20 million redevelopment of Whitefield District Centre in Bury, Greater Manchester on Friday 6 July at 2.00 pm.
The project will deliver an 80,000 sq ft foodstore for Morrisons with 455 space car park, create 350 jobs and provide a vital link to the Bury Manchester Quality Bus Corridor through the widening of Bury New Road.
Phase one of the works, which start this week, will be the construction of new premises for local Italian restaurant Café Roma which is being relocated to make way for the new development.
Once the new Café Roma is built, the current premises will be demolished and work will continue on the delivery of the wider scheme.
This regeneration scheme is eagerly awaited by local residents and councillors, and developers Dransfield Properties have had to overcome some challenging hurdles to get to this stage. Over 30 different property interests had to be acquired, three bungalows were built to rehouse some residents, and a public house on the site - The Church Inn - was awarded listed building status which delayed the start of work on the scheme.
Consent to demolish The Church Inn was secured earlier this year, and it has now been demolished along with other commercial buildings and houses on the site.
Mark Dransfield, Managing Director of Dransfield Properties, said: "This redevelopment will underpin the whole district centre and bring a new vitality to the area and this week we have reached a key milestone in the regeneration of Whitfield district centre. There has been a tremendous amount of support from the local community and I would like to thank everybody involved with the project who has helped us to get to this important day."
Ivan Lewis, MP added: "Throughout my constituency there is widespread support for this scheme and I know local residents will be pleased to see that work is finally starting on delivering a new district centre for Whitefield. Dransfield Properties have worked very closely with local stakeholders from the outset and I'd like to thank them for their continued commitment to Whitefield and to delivering a scheme which is wanted by the whole community."
For further information, contact:-
Public Relations Department, Dransfield Properties Ltd
Tel: 01226 360644
Email: pr@dransfield.co.uk