Marshall's Yard Car's 3,000 Mile Journey Cut Short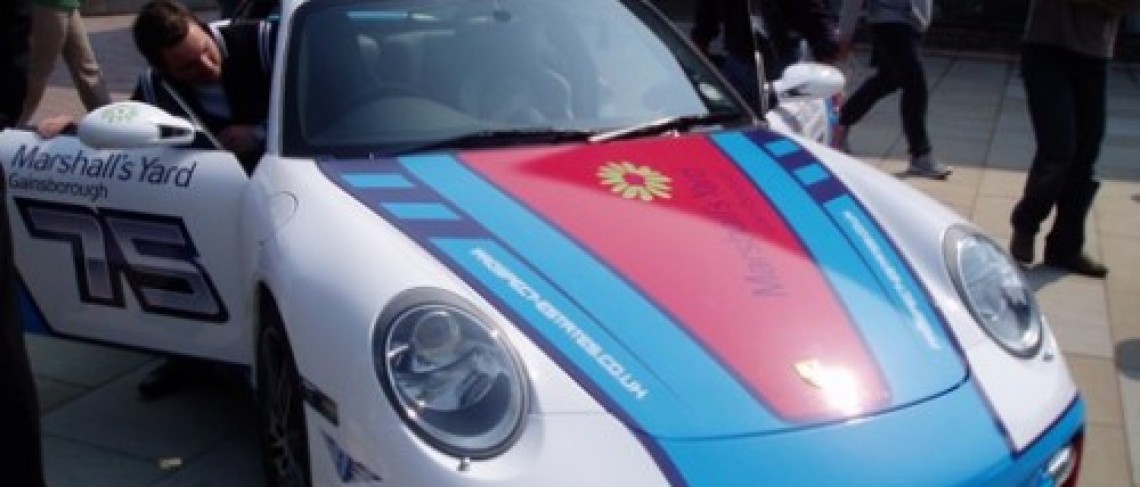 Marshall's Yard Car's 3,000 Mile Journey Cut Short
May 2007
The Marshall's Yard Gumball rally Porsche is on its way home following the cancellation of the Gumball rally.
Organisers of the world famous event yesterday decided to call off the race as a mark of respect following a fatal accident that took place on Wednesday in Macedonia.
The accident involved one of the Gumball rally participants and a local resident. The circumstances surrounding the accident have not yet been confirmed and the people involved are working with the authorities to ensure the matter is dealt with in the most sincere manner.
Organiser Maximillion Cooper said: "As a sign of respect we have decided that this year's Gumball 3000 Rally will not travel any further and will end in Bratislava. We are very saddened by what has happened and feel that it would be wrong to continue".
The Marshall's Yard car is now making its way back to the UK, having been the first car to reach central Tirana in Albania on Wednesday night at around 11:00 pm. The team is aiming to be back in London by Saturday.
Driver Marcus Lund, son of John Lund, joint developer of Marshall's Yard said: "All members of the team are deeply saddened by the events that unfolded in Macedonia and their condolences go out to everyone involved. The rally was a great experience despite the incident and I am proud to have been the driver of the Marshall's Yard car".
For further information, contact:-
Public Relations Department, Dransfield Properties Ltd
Tel: 01226 360644
Email: pr@dransfield.co.uk