Specsavers now open at Marshall's Yard!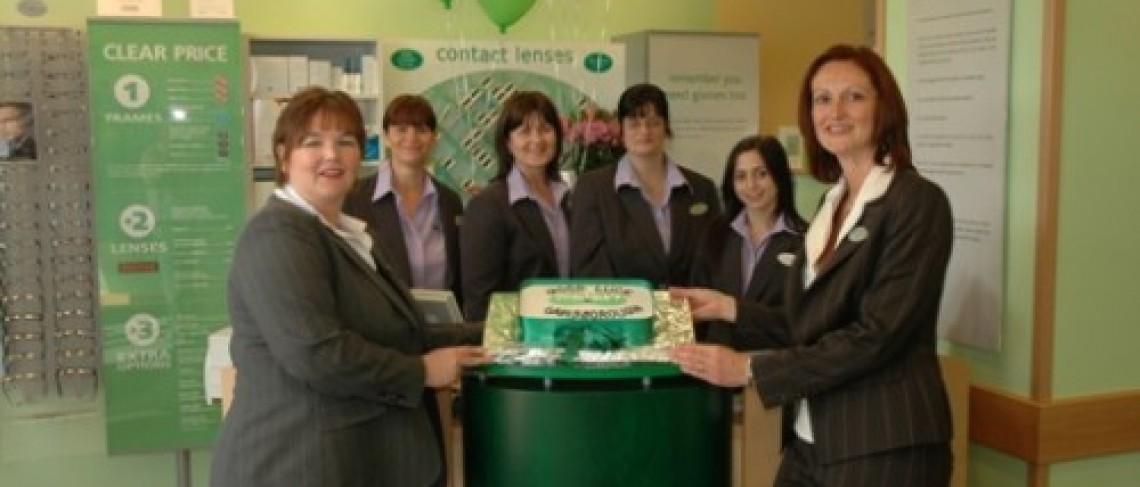 Specsavers now open at Marshall's Yard!
May 2007
Leading optical retailer Specsavers joins the list of retailers now open for business at Marshall's Yard, Gainsborough.
Joint franchisees Shirley Rundstrom and Jacqueline Nicol are leading a five strong team which will carry out eye tests on both adults and children, prescribing glasses or contact lenses as appropriate. The store stocks economy frames for those on a budget as well as designer frames from the likes of Tommy Hilfiger, Monsoon and Ralph Lauren. Contact lenses are available in daily disposable, monthly disposable and non disposable formats with free home delivery for customers who pay by direct debit.
While Shirley and Jacqueline do not hail from Gainsborough, all their employees were recruited locally. Shirley and Jacqueline decided to go into business together while working together at Boots' Opticians in Nottingham. When they approached Specsavers three years ago to enquire about a franchise they discovered Gainsborough was on the target list and, with the Marshall's Yard development already big news in the town, they felt that this was the perfect location for their first venture.
And they've already got into the swing of things at Marshall's Yard by supporting the fountain switch on ceremony last week, where they provided umbrellas to the youngsters who took part, and provided gifts for the children's goodie bags.
The store opens 9.00 – 5.30 pm Monday to Friday and 9.00 - 5.00 pm Saturday, and visitors to the shop this week can pick up a free glasses case which contains a voucher for £5 off an eye test.
Shirley Rundstrum, joint franchisee, said: "We've had a really busy day, and it's a great start for a new business. We've far exceeded our expectations and are confident that Marshall's Yard will be successful for Specsavers."
Richard Hill, Centre Manager at Marshall's Yard said: "Specsavers is a welcome addition to Marshall's Yard and the line up of shops now open within the Britannia Building is helping to create a real vibrancy."
For further information, contact:-
Public Relations Department, Dransfield Properties Ltd
Tel: 01226 360644
Email: pr@dransfield.co.uk