Councillors back Penistone regeneration plans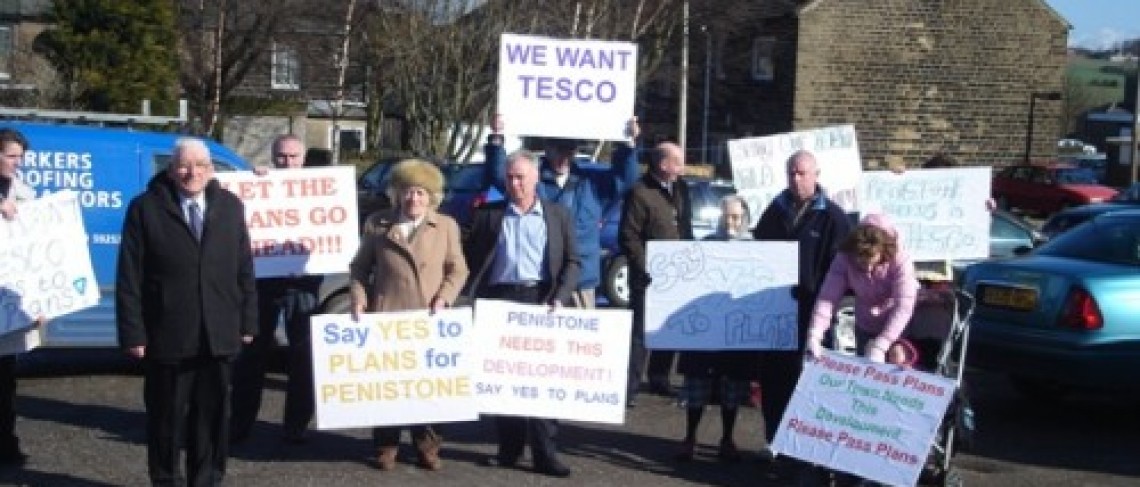 Councillors back Penistone regeneration plans
Mar 2007
Councillors have given their unanimous backing to plans for the £15 million regeneration of the Penistone markets area which will deliver a Tesco food store, new retail market, a 190 space town centre car park and new access road, and create 200 jobs.
The plans have been led by the planning brief set by Barnsley Council in 2005 and are designed to recapture trade, boost the local economy of Penistone and increase the vitality of the area for many years to come.
Speaking at today's planning committee meeting, Councillor Brenda Hinchliffe said: "I fully support the proposals – there's currently nobody in Penistone on a Saturday, and that's because they are shopping elsewhere. Dransfield Properties have to be commended for their approach in bringing forward this development – they have undertaken intensive consultation with the local community and have listened carefully to people's comments."
There has been widespread support for the scheme, and on the morning of the committee up to 30 supporters turned up to meet councillors on the site with placards and present yet a further petition asking councillors to approve the plans.
A further planning application, for the construction of sheltered accommodation on the site of the old 'lairage' has now been submitted, and further applications will be submitted for the refurbishment of properties which are currently derelict.
Mark Dransfield, Managing Director of Dransfield Properties, said: "We have received widespread support for this long awaited development and are delighted to receive Barnsley Council's support. We have spent the last three months listening carefully to what local people have to say, and I believe the end result will benefit the town and be a development everybody in the town can be proud of."
The application will be considered by Government Office Yorkshire and Humber before a planning certificate is issued.
For further information, contact:-
Public Relations Department, Dransfield Properties Ltd
Tel: 01226 360644
Email: pr@dransfield.co.uk