Penistone redevelopment plans submitted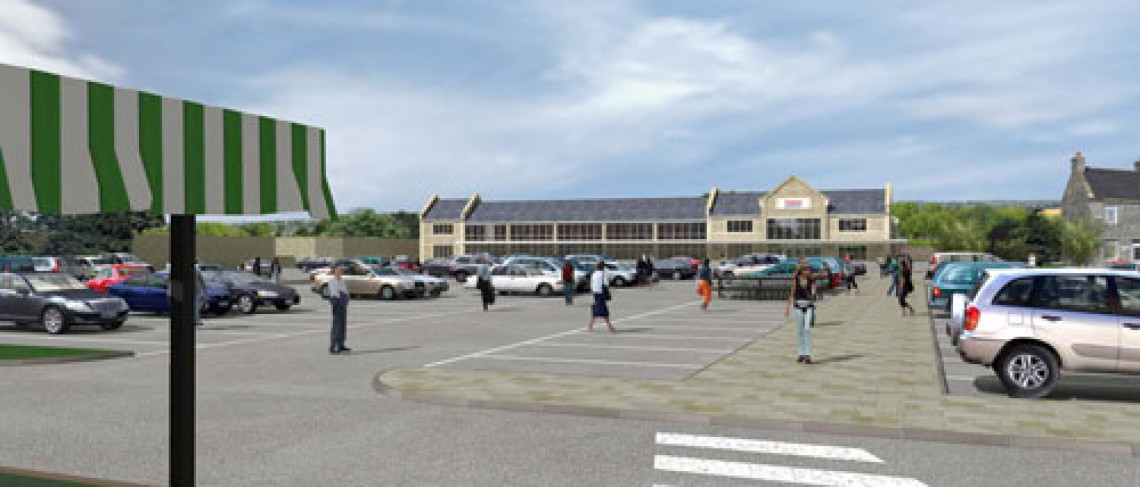 Penistone redevelopment plans submitted
Nov 2006
Plans for the £15 million redevelopment of the Penistone markets area which will deliver a Tesco food store, new market and new fire and ambulance stations have been submitted to Barnsley Council.
The plans have been designed to fulfil the planning brief set by Barnsley Council in 2005. The brief identified an area within the town to be redeveloped and now Barnsley based Dransfield Properties has brought forward a scheme which delivers a comprehensive regeneration of the town centre.
The plans will deliver a replacement retail market, a new fur and feather market, a 190 space town centre car park, a 25,000 sq ft Tesco foodstore creating up to 200 jobs, and the refurbishment of properties on Regent Gardens which are currently derelict.
A key element of the plans is the proposed relocation of the fire and ambulance facilities from the town centre to the Barnsley Council depot at Spring Vale, just outside the town. The existing facilities at Spring Vale will be demolished, and new fire and ambulance facilities constructed, together with new buildings for the council services currently based at the depot.
Dransfield Properties first unveiled the proposals in September, and since then has met regularly with local groups to keep them updated and where appropriate incorporate any suggestions. As a result of these meetings, several changes have been made to the plans including:
• Introducing a bridleway around the rear of the Tesco store to allow safe access to the Trans Pennine Trail for cyclists, pedestrians and horse riders.
• Extending the parking time limit to three house in some parts of the car park
• Providing dedicated car parking for residents of Stottercliffe Road
• Providing parking for horseboxes and facilities for disabled riders.
Consultation has found there to be widespread support for the proposals, with 74 per cent of people completing a comments form saying they are in favour – consultation will continue throughout the planning process.
The developers are working closely with the Penistone Show Committee to ensure the event can continue to operate effectively when the development is complete, and have given an undertaking to the show organisers that next year's show will not be affected.
A further planning application, for the construction of 45 apartments on the site of the old 'lairage' will be submitted within a month, once negotiations have been concluded with a housebuilder.
It is expected that Barnsley Council will consider the applications early in 2007, and if approved, work could start on building the new ambulance, fire and council facilities at Spring Vale as early as Summer next year.
Mark Dransfield, Managing Director of Dransfield Properties, said: "There is widespread support for this long awaited development and the submission of the planning application is another step nearer to redeveloping this area of Penistone. We have spent the last three months listening carefully to what local people have to say, and will continue to do so to ensure the end result is something everybody in the town can be proud of."

For further information, contact:-
Public Relations Department, Dransfield Properties Ltd
Tel: 01226 360644
Email: pr@dransfield.co.uk