Gainsborough Steels relocation site announced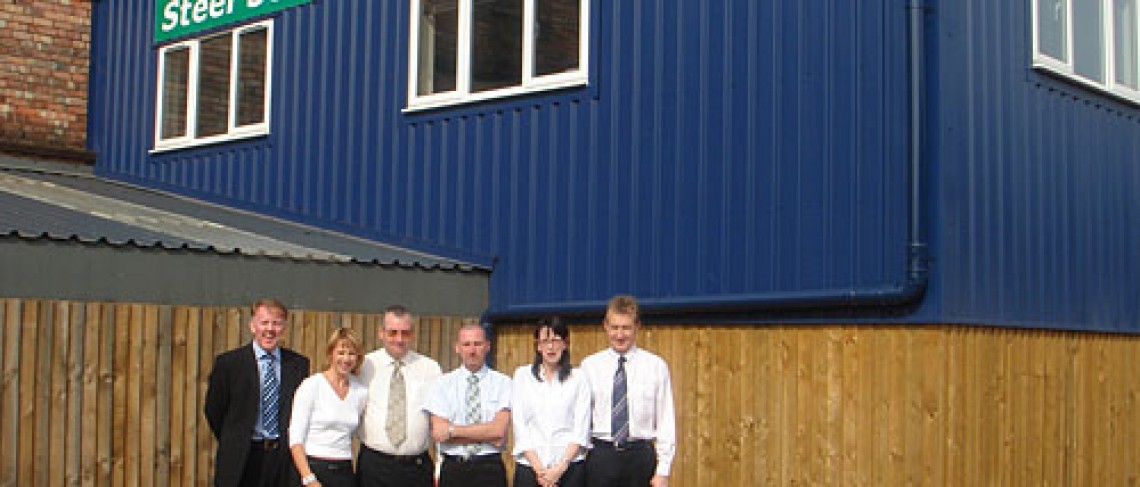 Gainsborough Steels relocation site announced
Oct 2006
Plans to build new premises for Gainsborough Steels on land at Heapham Road Industrial Estate have been submitted to West Lindsey District Council – kick starting a £25 million investment in Gainsborough.
The company plans to relocate from its current premises on Spring Gardens to a 10,010 sq ft purpose built facility at Somerby Park (phase two of the Heapham Road Industrial Estate). The move will give Gainsborough Steels state of the art accommodation which will deliver:
• Better access for vehicles – the Heapham Road site will have two entrances enabling a one way system for delivery lorries to be implemented.
• A reduction in the number of articulated vehicles travelling through the town centre.
• Improved health and safety – while the company has an excellent record, a purpose built facility will ensure the highest health and safety standards are achieved.
• Increased efficiency – the new accommodation will allow the steel stock to be stored and handled more effectively– reducing the time taken to process the steel.
Land freed up by the company's relocation will be used for housing and a long stay car park on Station Approach. 99 new homes will be built and with a combination of apartments, town houses and bungalows, they will be ideal for first time buyers and older people.
The long stay car park will be used for staff on Marshall's Yard, the £39 million mixed use development due to open at Easter 2007. The Pattern Store on Station Approach, which was damaged by fire last year, is set to be fully refurbished and brought back into use as trade counter units creating a further 25 jobs in the town.
The development is being led by Marshall's Yard Ltd. It is hoped the application will go before committee in November and, if supported, work is likely to start early next year.

Paul Riordan, Managing Director of Gainsborough Steel Services, said: "The Heapham Road site is much better for us as it is an industrial site with great transport links. This is a very exciting time for the company and the new accommodation will enable us to improve how we work, increase the amount of work we do and eventually take on more staff."

Tom Aylmer, Estates Manager for Thonock Estates, the owner of the Somerby Park Development, added: "Demand for business space in Gainsborough is high, reflecting the confidence which employers have in the town. Regeneration activity is making the town a hot spot for development, and the interest shown in Somerby Park is confirmation of this as the development has not formally come to the market."
Speaking on behalf of Marshall's Yard Ltd, Director Mark Dransfield said: "The decision by Gainsborough Steels to invest in new accommodation in the town sends out a clear signal that both the town and the company are moving forward. The new housing proposed for their current site will attract more people to the town and provide an attractive backdrop to the Marshall's Yard development."
Image: Paul Riordan with some of the Gainsborough Steel Services team
For further information, contact:-
Public Relations Department, Dransfield Properties Ltd
Tel: 01226 360644
Email: pr@dransfield.co.uk