Marshall's rope crane given a lift!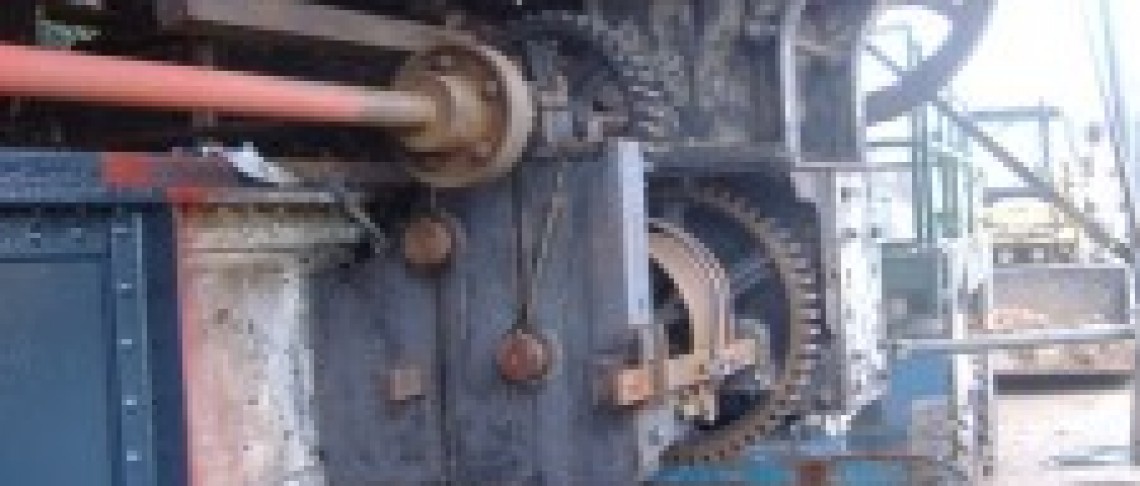 Marshall's rope crane given a lift!
Oct 2006
An old rope crane from Marshall's Engineering, which is over 100 years old, is being restored back to pristine condition, ready for a return to the site when the Marshall's Yard development opens next year.
Called a fishbow crane because of its shape, the crane was used by Marshall's Engineering until the 1960s, where it was used to move heavy castings around the building.
It became surplus to requirements when Marshall's Engineering moved their heat treatment plant to another part of the site and manufacturing processes changed.
The crane is currently undergoing a programme of restoration and when complete, it will sit on two columns as a gateway feature to Marshall's Yard, providing an impressive reminder of the site's rich industrial heritage.
Local reclamation specialists H and H Plant Hire are undertaking the restoration works.
The installation of the crane on the site is just one of a number of ways in which the site's history is being celebrated. The buildings which are being retained are being carefully restored with reclaimed Marshall's bricks and the Britannia Statue, which has been fully restored, will remain in place on the Britannia Building.
Lindsay McLaren, PR Manager of Dransfield Properties, said: "The crane will provide a dramatic entrance to Marshall's Yard and ensure the site's history is remembered for long into the future. We are currently in discussions with the local heritage group to discuss how other artefacts from Marshall's Engineering can be incorporated into the new development."

For further information, contact:-
Public Relations Department, Dransfield Properties Ltd
Tel: 01226 360644
Email: pr@dransfield.co.uk