A further £25 million investment for Gainsborough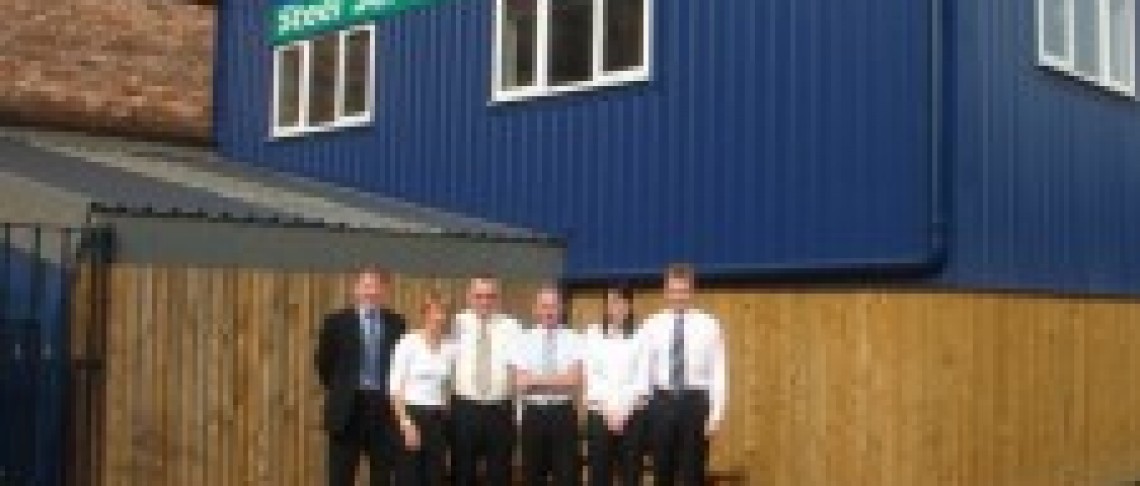 A further £25 million investment for Gainsborough
Sep 2006
Gainsborough is set to benefit from a further £25 million investment in the town centre which will deliver new housing and retail units, and the relocation of local company Gainsborough Steel Services.
The steel stockholding company, which was established in 1987, occupies a three acre site adjacent to the £39 million Marshall's Yard development which is currently under construction. Housed in a mixture of old and temporary buildings, the company is planning to relocate elsewhere within the town, which will free up land for new housing and a 152 space long stay car park on Station Approach.
The company holds four and half thousand tonnes of steel at the site and with daily deliveries from articulated lorries the relocation will remove these heavy vehicles from the town centre as well as safeguarding the jobs of all employees.
The old Pattern Store, adjacent to Station Approach on the Marshall's Yard site, was damaged by fire last year and is now set to be fully refurbished into trade counter units creating 25 new jobs.
99 new homes, with parking, will be built on Gainsborough Steel Services site. A combination of apartments, town houses and bungalows, they will be ideal for first time buyers or older people and provide an attractive backdrop to Marshall's Yard.
The development is being led by Dransfield Properties, one of the joint developers of the Marshall's Yard development adjacent to the site.
Planning applications for the housing and the redevelopment of the Pattern Store have been submitted to West Lindsay District Council this week.
Mark Dransfield, Managing Director of Dransfield Properties, said: "Gainsborough has seen unprecedented levels of investment over the past few years and to get another £25 million scheme on top of what is already happening is going to take the town to another level. The upgrading of Station Approach and the Pattern Store will set Marshall's Yard in a very attractive environment, and the whole town will benefit from the removal of articulated lorries from the town centre."
Paul Riordan, Managing Director of Gainsborough Steel Services, added: "We've been looking at a relocation for a while now as our current premises no longer meet our requirements. And now that the old Marshall's Engineering site is well on its way to becoming a shopping, leisure and office destination, it is not ideal to have an industrial site next to it. This presents a fantastic opportunity to relocate to purpose built premises."
For further information, contact:-
Public Relations Department, Dransfield Properties Ltd
Tel: 01226 360644
Email: pr@dransfield.co.uk