Dransfield MD in the hot seat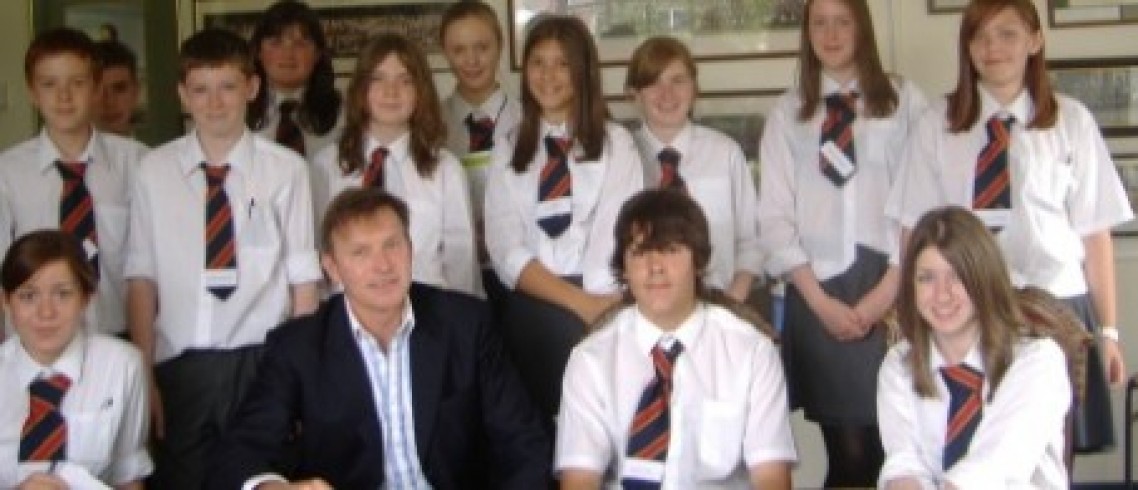 Dransfield MD in the hot seat
Jul 2006
Managing Director of Dransfield Properties, Mark Dransfield, was in the hot seat this week, with a grilling from a group of Y9 pupils from Queen Elizabeth's High School in Gainsborough.
The school had asked Mark to come along as part of their annual newspaper day, where pupils are given the opportunity to interview people with an interest in the town, and then use the material to put together a newspaper.
Questions from the pupils centred on the Marshalls Yard development in Gainsborough, which Dransfield Properties is developing in partnership with Prospect Estates. The development will see the site of a former factory transformed in to a mixed use retail, office and leisure scheme.
The youngsters were particularly interested in which shops would be opening on the scheme and why the company had decided to work in Gainsborough.
Mark Dransfield said: "It's refreshing to be able to speak direct to some of the future shoppers of Marshalls Yard. Younger people are much more direct in their questioning and it was interesting to get some feedback on how they feel about the development. I'm looking forward to seeing their finished article."
For further information, contact:-
Public Relations Department, Dransfield Properties Ltd
Tel: 01226 360644
Email: pr@dransfield.co.uk