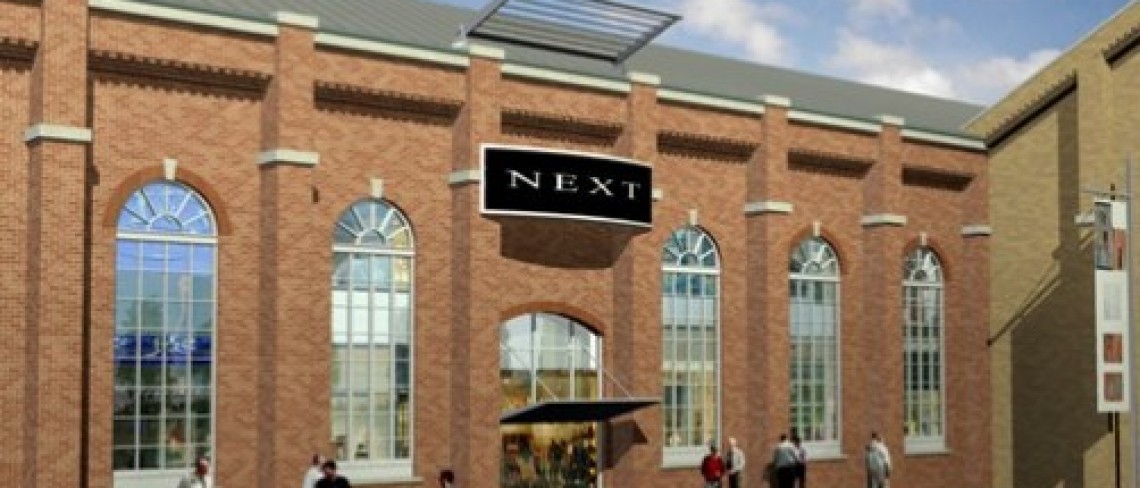 Jan 2006
Next, the market leader in clothing and home furnishings, is the latest retailer to sign up to take space at Marshalls Yard in Gainsborough.
The major national retailer will take a 10,000 sq ft store at the £37 million mixed retail and leisure scheme when it opens for business in Easter 2007, creating 45 jobs.
Work started on the ambitious development this month and interest from retailers is high, with over 80 per cent of the retail space already taken.
Next, which has 350 stores nationwide, will be joining other High Street names including JJB Sport, Wilkinsons, New Look, Brantano, Allied Carpets and Specsavers.
The new development is being promoted by the development partnership of the Yorkshire based companies Dransfield Properties Ltd and Prospect Estates on an eight-acre landmark site at the edge of the town centre.
Andrew Malley, Retail Property Director for Dransfield Properties, said: "One of the things that our own market research showed very clearly was the need for good High Street fashion. Next fill that void and we are delighted that the company share our faith in Marshalls Yard."
"The Next investment demonstrates the confidence in Gainsborough as a shopping destination We are sure the scheme will be a major success and help bolster the local economy."
Early research showed that 92 pence in the pound on comparison goods was being spent OUT of Gainsborough. Marshalls Yard will arrest this trade leakage and draw new visitors into the town.

For further information, contact:-
Public Relations Department, Dransfield Properties Ltd
Tel: 01226 360644
Email: pr@dransfield.co.uk