More businesses prepare to re-open at DPL centres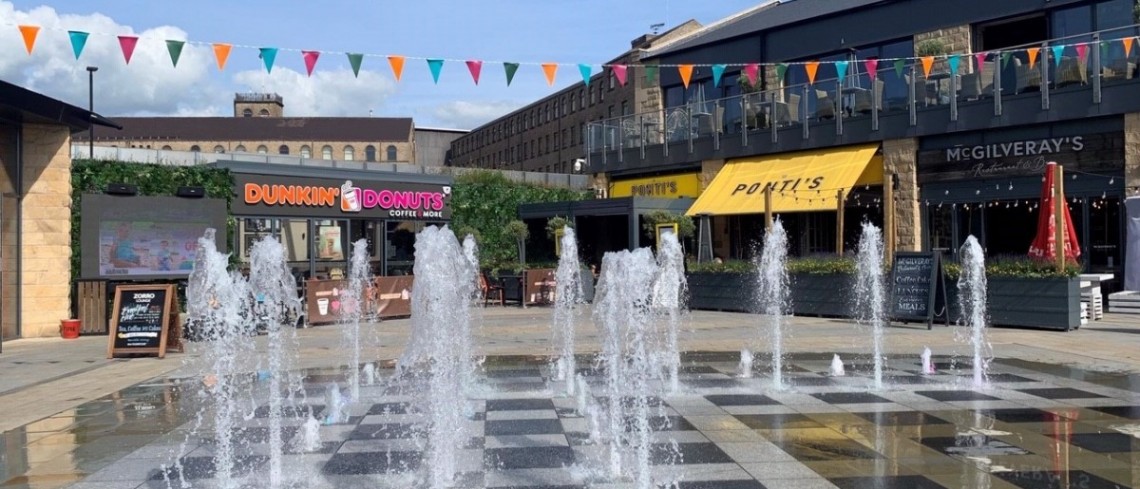 More businesses prepare to re-open at DPL centres
Jun 2020
DPLís award-winning shopping centres are preparing to welcome back more businesses in July as the restrictions are lifted on restaurants, cafťís, bars, cinemas, and hair salons.
All returning businesses across the centres are now busy preparing to open their doors with the new restrictions and safety measures in place. Restaurants are already experiencing a good volume of bookings ahead of the restrictions being lifted on Saturday July 4th.
Popular restaurants and cafes including Pontiís Italian Kitchen at Fox Valley, The Forge Bar and Restaurant in Gainsborough and The Morpeth Larder at Sanderson Arcade will be re-opening this weekend. The Lounges group is opening Curio Lounge at Five Valleys in Stroud and Zorro Lounge at Fox Valley on July 8th.
Other cafť and restaurant operators are also planning to re-open throughout July as the lockdown restrictions start to ease and The Vue Cinema at Stroud has plans to open in late July.
Hair salons at Selby, Gainsborough, Fox Valley are also planning to re-open at the weekend and are expecting high demand from customers.
Most non-essential stores opened across the DPL portfolio in mid-June after the Governmentís restrictions were lifted in June 15th. The further easing of restrictions has been welcomed by the DPL team.
Managing Director, Mark Dransfield, said: ďRestaurants, cafes and other leisure and beauty businesses are a big part of the experience for our customers on all our centres and we are really pleased to see them returning safely this weekend.
ďTo see such a positive response in terms of bookings is great and we look forward to our customers being able to enjoy our lovely outdoor spaces once again.Ē
To find out more about Dransfield Properties visit www.dransfield.co.uk
For further information, contact:-
Public Relations Department, Dransfield Properties Ltd
Tel: 01226 360644
Email: pr@dransfield.co.uk