DPL prepares for a phased return to work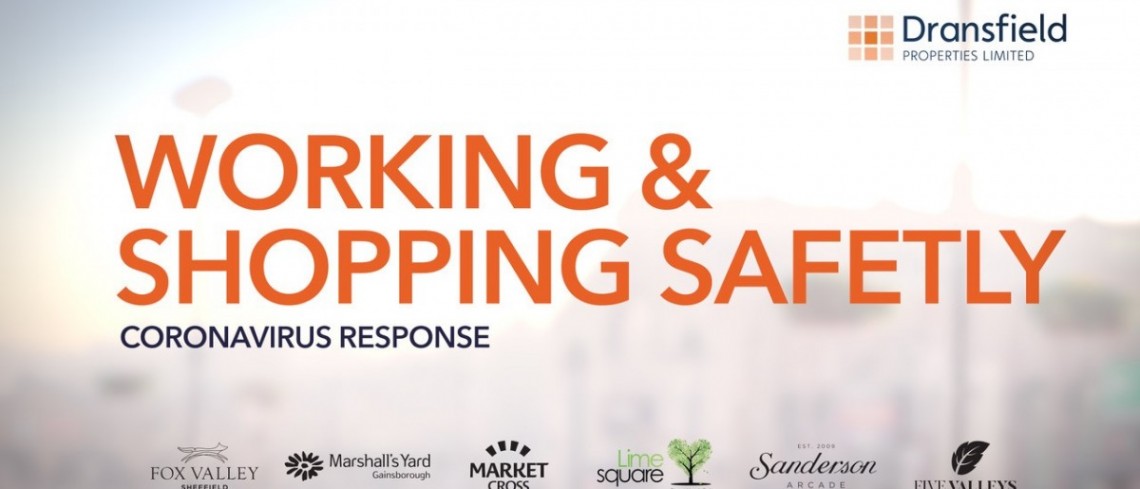 DPL prepares for a phased return to work
May 2020
The team at Sheffield based property firm Dransfield Properties are preparing for a phased return to the company's Fox Valley headquarters next week.
A core team has been working from home since late March and from Monday June 1st the first phase of a return to the Dransfield House office will begin as more of the company's retail tenants start to plan their return to trading.
The company is working closely with all stores across its portfolio to ensure that a smooth and safe re-opening is planned and measures are being put in place. A coronavirus policy has also been put in place at the company's head office ready for staff returning to the workplace.
Dransfield Properties owns and manages a number of award-winning mixed-use centres across the UK with more than 630,000 sq. ft. of retail, office and leisure space and has more than 160 different tenants across the portfolio.
As well as Fox Valley, where the company's head office is based, DPL also owns and manages Marshalls Yard in Gainsborough, Sanderson Arcade in Morpeth, Lime Square in Manchester and Selby's Market Cross. Five Valleys in Stroud was also acquired two years ago and is currently undergoing a major transformation.
Managing Director of Dransfield Properties Mark Dransfield said: "With many of the businesses across our centres now planning their return to trading in June we feel it is the right time to have a phased return to the office to support them.
"Across our centres and at our head office we are implementing safe working measures in line with Government guidance, to make sure our staff and customers feel safe."
To watch the company's video outlining the new measures introduced follow the links below:
Company response to coronavirus
https://vimeo.com/420599881/6ac2dfa357
Professor Justin Stebbing Q&A
https://vimeo.com/420618048/0d26812082
For further information, contact:-
Public Relations Department, Dransfield Properties Ltd
Tel: 01226 360644
Email: pr@dransfield.co.uk