New zero waste store to open at Market Cross in Selby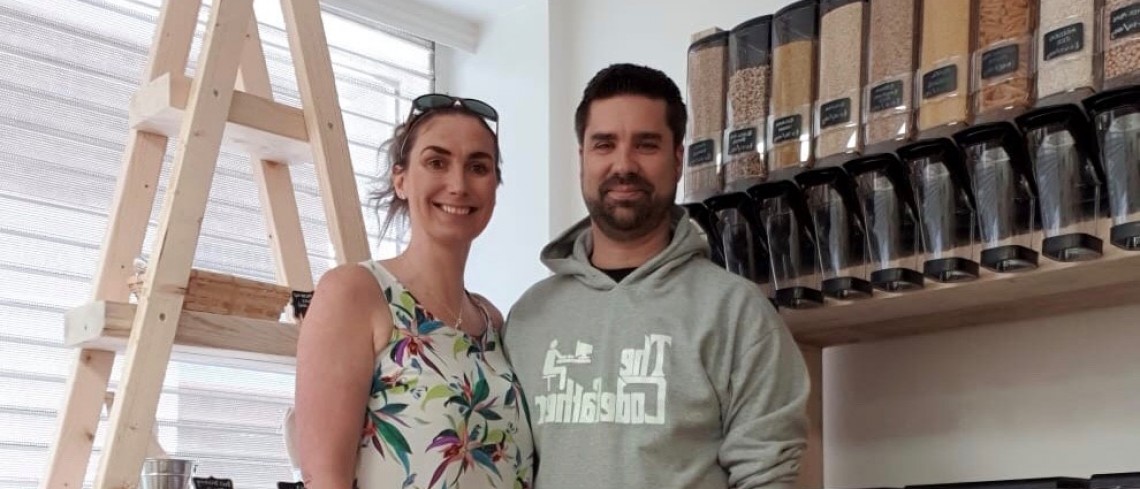 New zero waste store to open at Market Cross in Selby
Apr 2020
A brand-new business focussed on packaging-free food and household products will open its doors in Selby next month.
Refill It is a new concept being launched by local business woman Emma Gregory who is passionate about providing a packaging free service to her customers and a great range of environmentally friendly goods and products.
The new store is due to open in May, and despite many temporary retail closures due to the coronavirus pandemic, Emma is already receiving lots of local interest in her commitment to providing a sustainable shopping experience.
Emma's primary focus when she opens her doors will to be ensure all social distancing and safe retailing measures are in place in the new store which is located opposite Home Bargains at Market Cross.
Shoppers will be invited to bring their own containers to fill up a range of products including pasta, beans, rice and pulses. There will also be refill cleaning products available as well as shampoo and conditioner – minimising the use of single use plastic.
Emma is also stocking a range of additional products which are kinder to the environment including bamboo toothbrushes.
Emma said: "We want to get rid of the plastic and packaging so that our shoppers really are only paying for the products, it's a simple system where we weight the container first so we know the weight of the product being purchased. A lot of people really do want to make more sustainable choices in the way they shop and we're here to provide that service.
"We are really excited to be opening even though it is an unusual time to be opening a new retail venture when so much of the High Street is currently closed, we're looking forward to being part of the Selby community and to providing something different to our customers."
Emma will be working in the shop with her husband Richard helping where he can and is hoping to open the doors by mid-May.
Richard has been busy working on the internal fit out to create an attractive rustic environment for customers.
Estates Surveyor at Dransfield Properties, Alisdair Gillespie, said: "Refill It is a great local business and the new store looks fantastic, we'd like to wish Emma all the very best with her new venture."
For further information, contact:-
Public Relations Department, Dransfield Properties Ltd
Tel: 01226 360644
Email: pr@dransfield.co.uk