New luxury town centre apartments unveiled as part of Selby's redevelopment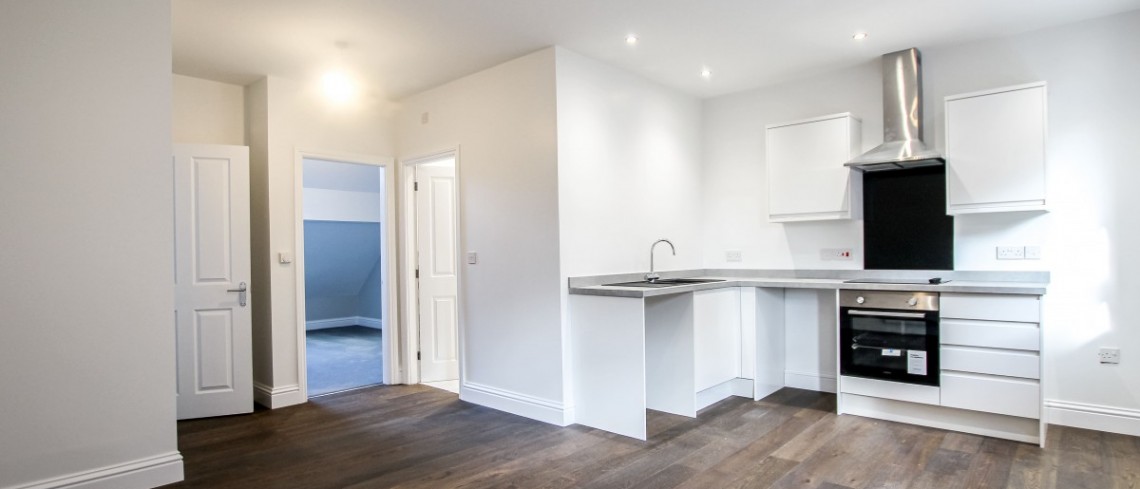 New luxury town centre apartments unveiled as part of Selby's redevelopment
Feb 2020
The first of eight-brand new apartments have been completed this week as part of the major programme of investment at Selby's Market Cross.
The stunning new apartments are at the first floor above the retail units at Market Cross and are being released for rental through Hunters (York) Estate Agency.
Lee Walker Construction Limited have been working on the two bedroom flat above the newly located Hair Innovations as well as the one bedroom flat above The Greengrocer at Market Cross.
Meanwhile Ardent Developments Limited have also been working on the one bedroom flat above the former Boots unit at Market Cross. They're also working on a further two-bedroom flat above the new Works store which will be completed later in the spring.
All the new apartments are expected to be completed by July this year following the major investment by Market Cross owners Dransfield Properties Ltd.
First floor space previously occupied by Hair Innovations at Market Cross is also being remodelled into a further three two-bed and a one bed apartment. The popular Selby hair salon has now relocated to a prime ground floor location opposite Costa Coffee at the busy town centre shopping destination.
Estates Surveyor of Dransfield Properties, Alisdair Gillespie said: "We are really pleased to be able to release our first Market Cross apartments for rent, it's a fantastic location in the heart of the town centre and we're confident they'll be extremely well received.
"Our construction teams have done a great job so far and we're looking forward to seeing this part of the development completed by July."
For more information about the town centre apartments contact Hunters on 01904 756100.
And to keep up to date with news and events please visit the Market Cross Facebook Page.
https://www.facebook.com/marketcrossselby/?ref=bookmarks
For further information, contact:-
Public Relations Department, Dransfield Properties Ltd
Tel: 01226 360644
Email: pr@dransfield.co.uk