Barrhead Travel to open new store at Selby's Market Cross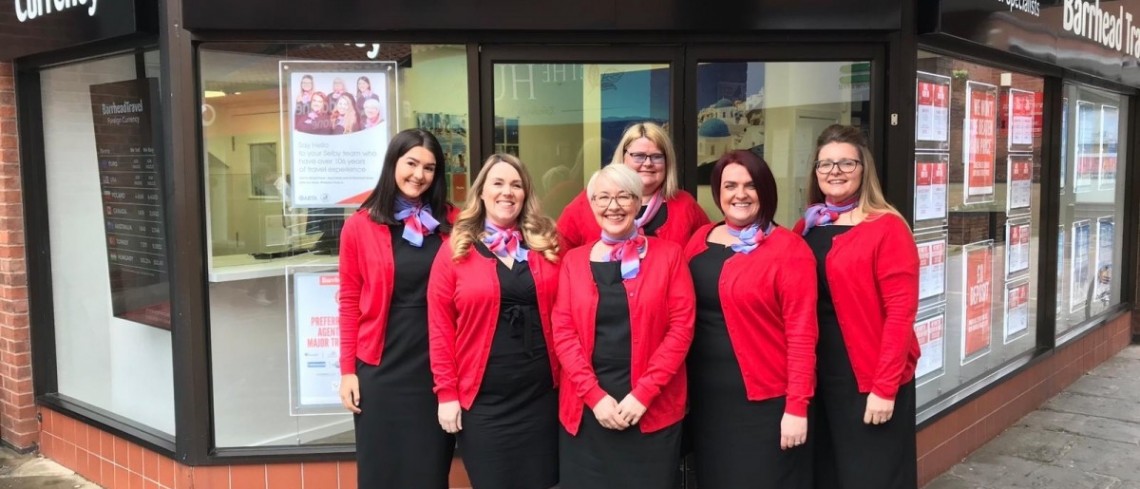 Barrhead Travel to open new store at Selby's Market Cross
Feb 2020
Please refer to this version
One of the UK's leading travel agencies Barrhead Travel has announced they are opening a brand-new store at Selby's Market Cross shopping centre.
The new store which will replace the former 912 sq. ft Thomas Cook unit opened its doors on Thursday 20th February with an official launch event planned for on Monday 2nd March at 9am.
The new travel agency created six job vacancies which have all been filled by former Thomas Cook staff.
The new store will follow Barrhead Travel's iconic, concept design theme and will be equipped with modern technology and branded experience areas.
The company specialises in all types of holidays from cruises to city breaks and from beach escapes to far-flung adventures.
The Selby branch team has also announced a partnership with St. Leonard's Hospice in Selby and are planning various fundraising and volunteering activities throughout the year.
Barrhead Travel which was founded in 1975 has grown from a single high street shop to a travel giant. The travel company has over 1000 people across its network with a portfolio of over 90 stores.
Branch Manager Claire, Claire, said: "We're so excited to be back selling holidays in our hometown.
"We can't wait to show off our new store to our customers and look forward to growing our business through delivering great service and expertise."
Market Cross is owned and managed by the Sheffield based property company Dransfield Properties. The company have just announced a major reinvestment programme to the centre which will see eight new one and two bedroomed apartments being created.
Estates Surveyor Alisdair Gillespie said: "We are delighted to be working with Barrhead Travel at Market Cross, the new unit looks amazing and I wish the team all the very best in their new premises."
For further information, contact:-
Public Relations Department, Dransfield Properties Ltd
Tel: 01226 360644
Email: pr@dransfield.co.uk