Boutique poised to bring Notting Hill chic to Stroud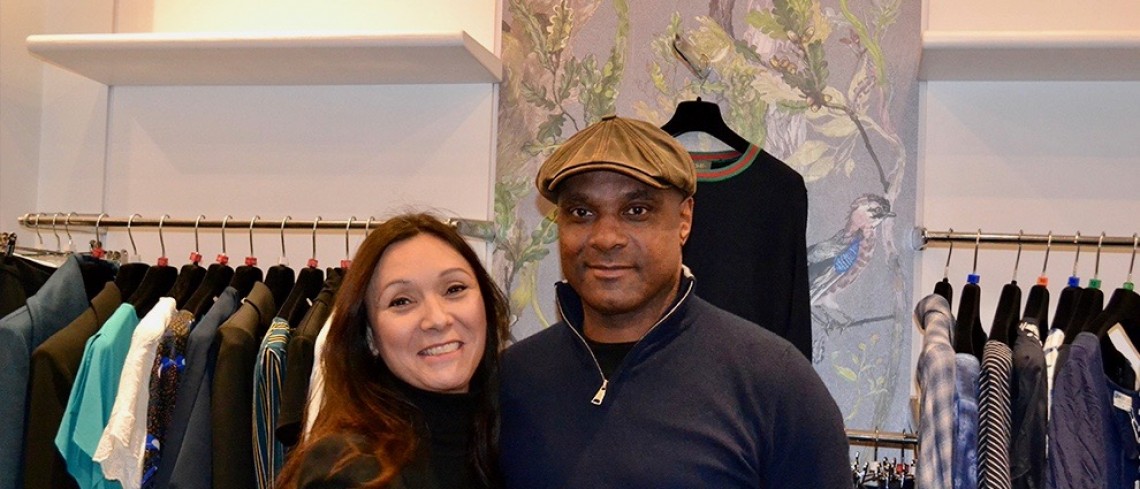 Boutique poised to bring Notting Hill chic to Stroud
Jan 2020
The team behind one of Notting Hill's best-known independent fashion boutiques are bringing their unique range of brands to a new venture at Stroud's Five Valleys shopping centre.
Sub Couture, owned by husband and wife Derek and Louise Aiken, has been part of the scene in London's chic and trendy Notting Hill for 25 years.
From their Kensington Park Road boutique, the couple have developed their own style and championed some fantastic fashion brands, with a successful online business running alongside their London store.
Now they've turned their discerning eye on the Cotswold market town of Stroud where they're opening a second boutique as part of the major redevelopment of the town's Five Valley's shopping centre.
Often referred to as "Notting Hill with Wellies" this part of Gloucestershire is the perfect location for the company to expand its independent fashion brand. The team are also in discussion with a Notting Hill upcycling business interested in bringing a range of furniture and household items to the fashion store.
Sub Couture are working with the team from the Five Valleys owners Dransfield Properties, to bring the new concept store to one of the newly renovated retail units - part of the wholescale redevelopment and renaissance of the shopping centre.
The 1,225 sq. ft store on Stroud's King Street has already been given a stunning external makeover and will now be transformed into a cool and vibrant space.
The Sub Couture style of clothing blends informal, underground and subversive with vintage and classic looks. The new store will stock brands including Oneseason, Dream, Italian brand Dixie as well as Rino and Pelle, Onjenu and Pour Moi.
The store will open in March 2020 alongside other new businesses in the town including the Spoil Yourself Spa and Salon and the new Borough Market style indoor market area which will launch early in the year.
Louse said: "We are really excited to have the opportunity to launch this new chapter of the Sub Couture story here in Stroud, it's a fantastic town and a really beautiful region and we know our customer is here.
"It will be a wonderful bit of Notting Hill – but definitely with a Stroud twist - we can't wait to open our doors in March."
Mark Dransfield, Managing Director of Dransfield Properties, which owns Five Valleys, said: "Derek and Louise have a great instinct and knowledge of the fashion industry and the new Sub Couture Stroud is going to be a fantastic addition to the town centre, offering something new and fresh.
"We have lots of exciting new ventures at the centre - 2020 is really going to be a great year for Five Valleys and for the town."
The new venture will create new jobs in the town. For details of the positions available contact louise@subcouture.co.uk
To find out more about Sub Couture visit www.subcouture.co.uk
For further information, contact:-
Public Relations Department, Dransfield Properties Ltd
Tel: 01226 360644
Email: pr@dransfield.co.uk