DPL Surveyor celebrates RICS success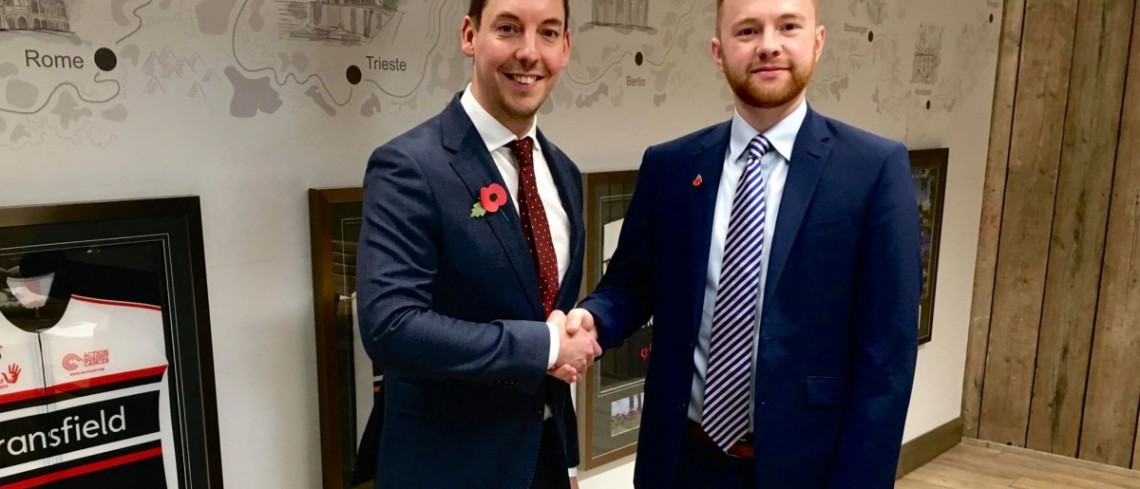 DPL Surveyor celebrates RICS success
Oct 2019
A member of the surveying team at a South Yorkshire based retail property firm has this month passed their Royal Institution of Chartered Surveyors professional qualification.
Alisdair Gillespie works for Dransfield Properties Ltd at the company's head office at Fox Valley and is now a fully qualified chartered surveyor.
Alisdair aged 29, has achieved his qualification through the Commercial Real Estate pathway and can now use the post-nominal letters MRICS.
Founded 27 years ago Dransfield Properties is now based at the company's Fox Valley development in north Sheffield – the company develops and manages town centre retail developments across the country.
The South Yorkshire firm has won a number of high profile industry awards including The RICS Award for Regeneration for the Fox Valley development and The BCSC Gold Award for the Marshall's Yard development in Gainsborough, Lincolnshire.
The company currently has six shopping centres in their portfolio, with the latest project being the town centre refurbishment and regeneration project in Stroud, Gloucestershire in partnership with local authorities.
Estates Director of Dransfield Properties, James Shepherd, said: "Studying for professional qualifications on top of a demanding career in an extremely busy environment is not easy and I know that everyone here at DPL will join me in congratulating Alisdair.
"As a company we pride ourselves on investing in our staff and we are extremely pleased and proud of Alisdair's achievement."
Picture shows (L-R) James Shepherd and Alisdair Gillespie
For more information about Dransfield Properties visit www.dransfield.co.uk
For further information, contact:-
Public Relations Department, Dransfield Properties Ltd
Tel: 01226 360644
Email: pr@dransfield.co.uk