Sanderson Arcade celebrates Gold win in Northumbria in Bloom Awards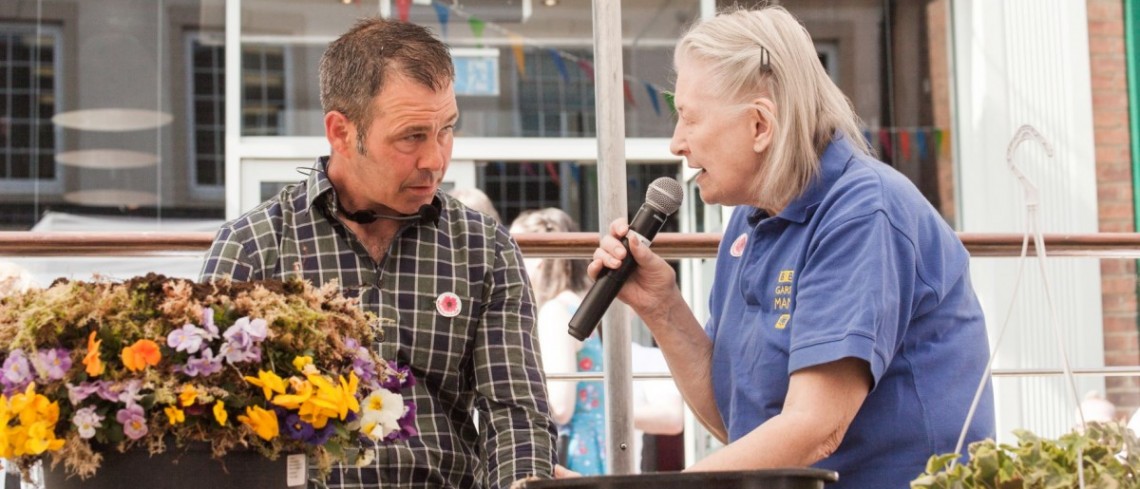 Sanderson Arcade celebrates Gold win in Northumbria in Bloom Awards
Oct 2019
The team at Sanderson Arcade have recently celebrated their gold win in the Northumbria in Bloom awards.

Sanderson Arcade and the Chamber of Trade were awarded gold for their well-maintained hanging baskets, planters and floral displays throughout the town and within the Arcade.

Sanderson Arcade and The Chamber of Trade were nominated in the Best City and Town Centres and Bids category and were awarded a joint gold award with Durham Bid – they were praised for their beautiful maintained planters as well as their hanging baskets.
Morpeth Bus station also won gold in the Best Bus, Metro or Railway Station category and the celebrations continued with Raymond Dixon, who heads up the Sanderson Arcade landscaping and planting, won a Community Champion award.
Raymond has worked for Sanderson Arcade since 2010 and has taken the centre to a new level in terms of its stunning displays, creating a wonderful experience for shoppers and visitors. He looks after both the Arcade and the Stanley Terrace development lovingly watering and weeding and tending to the planting.
He was praised for engaging with local volunteers and schools in his work – pupils from both the Morpeth First School and St Aidan's School have contributed to the landscaping with Raymond passing on his skills and knowledge and helping the youngsters develop their horticulture skills.
Sustainable planting is also key focus in the planting across the Arcade and the team see improvements year on year in the centre's flourishing plants as well as attracting more wildlife.
Operations Director at Dransfield Properties, Medi Parry-Williams said: "We are absolutely thrilled with the outcome of the In-Bloom Awards once again and are really delighted for Raymond winning the Community Champion Award – he really does deserve the recognition for all of his hard work at the Arcade."


For further information, contact:-
Public Relations Department, Dransfield Properties Ltd
Tel: 01226 360644
Email: pr@dransfield.co.uk