Retail and training expert joins the team at Sandersons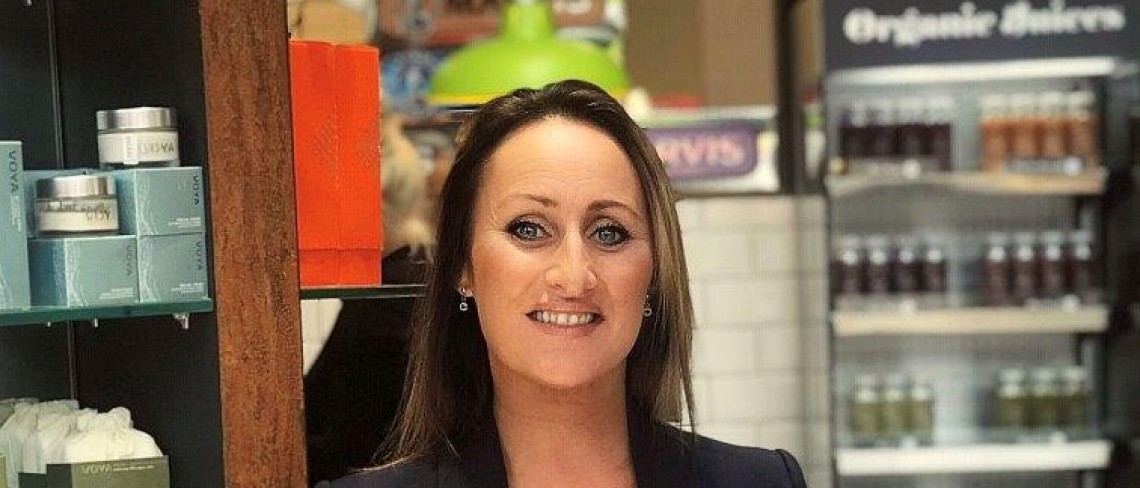 Retail and training expert joins the team at Sandersons
Aug 2019
Retail and training consultant Anne Richardson has joined the team at the Sheffield independent department store Sandersons.
Anne has more than 30 years of experience in customer service, training and sales - working across the UK as well as internationally, with a wide range of high-end and luxury brands.
The Sheffield based businesswoman has now taken up a new role as Operations Director at Sandersons Department Store at the award-winning Fox Valley development in north Sheffield.
Anne's experience includes working for Lancaster in London and Paris on their International Training Programme and delivering a sales and training strategy for the luxury beauty brand across Australia.
Anne also worked on the development of The UK Retail Careers Strategy and launched the first official Retail Skills competition which saw the UK take the Gold Medal in 2012.
Sandersons celebrates its third birthday next month and is also launching a brand-new Wellness Spa on September 18th which will be officially opened by Joanna Lumley OBE. The new Spa has been created as a legacy to the Sandersons founder Deborah Holmes.
Anne will be bringing her broad knowledge of retail training and customer service to the store, working with Sandersons owner Mark Dransfield and store manager Lisa Fox.
Sandersons is a wholly owned subsidiary of retail property firm Dransfield Properties – the company which owns and manages Fox Valley.
Since opening in September 2016 the store has built up a strong reputation for its great mix of men's and women's wear brands as well as championing local businesses and bringing a fantastic range of organic, cruelty free and vegan skin care and beauty products to the region.
The team's hard work has been recognised in The Drapers Independent Awards which are announced on September 11th – Sandersons has been shortlisted in two categories.
Managing Director at Dransfield Properties and Sandersons, Mark Dransfield, said: "We are so pleased that Anne has joined us here at Sandersons. She has a fantastic wealth of retail knowledge and skills, coupled with the great team we have at the store I am confident that we can build on the success of the last three years and take the store to the next level."
Anne said: "This is such an exciting time to be joining the Sandersons team. We are launching the new Spa area and bringing in some fabulous new brands for our customers, I'm delighted to have the opportunity to work with the team on the continuing success of the store."
For more information about Sandersons and to see the stores product range visit www.sandersonsdeptstore.co.uk

For further information, contact:-
Public Relations Department, Dransfield Properties Ltd
Tel: 01226 360644
Email: pr@dransfield.co.uk