Sandersons Spa to welcome celebrity guest for VIP launch!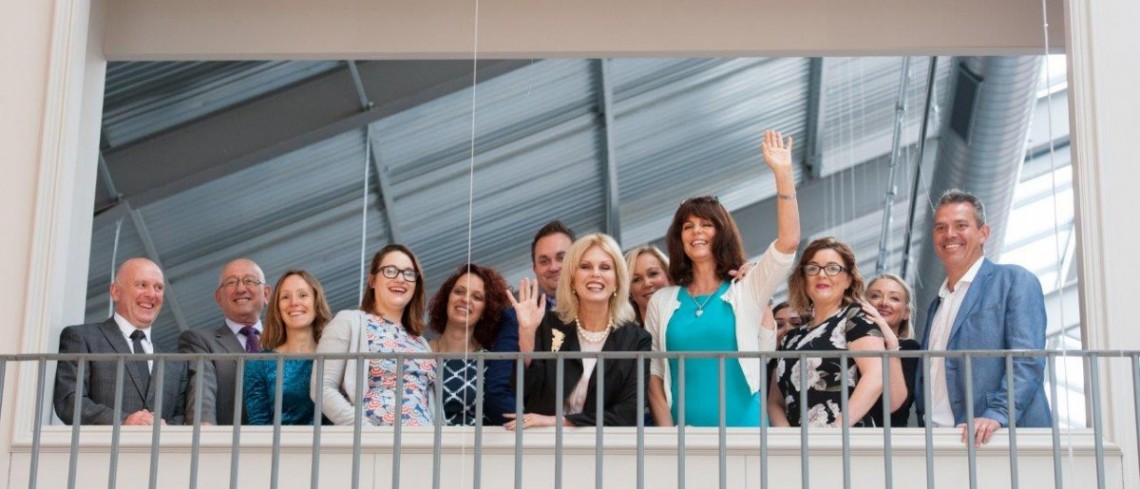 Sandersons Spa to welcome celebrity guest for VIP launch!
Aug 2019
Sheffield's Fox Valley shopping centre will welcome back the celebrity guest Joanna Lumley OBE next month to mark the official opening of a unique new Wellness Spa and Organics range at the centre.
The team behind Sandersons Department store at Fox Valley have spent the last three months creating a stunning new Organics area and Wellness Spa in the store – offering a fabulous and unique range of vegan and organic products and treatments.
And the new Sandersons Spa and Organics will be officially opened on September 18th by Joanna Lumley - the launch marks a return visit to Fox Valley for the Absolutely Fabulous star who officially opened the award-winning shopping centre in June 2016.
The new Sandersons Spa and Organics bring a range of new products to the region, including vegan and organic treatments as well as specialist treatments which are suitable for cancer patients.
Two beautifully designed treatment rooms as well as a relaxing and calm, lounge-style seating area have been created – with a reception area and access from the ground floor of the main store.
Both the Spa and the Sandersons Organics concept have been created to build on the lasting legacy of the store's founder Deborah Holmes, who passed away in January this year.
Deborah was passionate about the importance of the ingredients used in skincare and beauty products as well as appreciating complementary and alternative therapies.
Deborah's husband, Mark Dransfield, now heads up the store and has been the driving force behind creating the new Organics and Spa area.
The store is working with brands including Voya, SKNRG and Caudalie as well as Clarins and SoNatural Therapy. The Sandersons Spa team have received specialist training in all the products including a fact-finding training visit to Voya at Sligo in Ireland where the company harvests the seaweed for its detoxifying treatments.
Mark, who is the managing director of Dransfield Properties, said: "We have really set out to create something special with the Sandersons Spa with a focus on the highest quality products and providing vegan and natural treatments.
"Debs was so passionate about the products we use on our skin and that's something we really wanted to focus on at Sandersons with the choice of brands we're working with."
When Joanna Lumley launched Fox Valley in June 2016 Sandersons was still being fitted out and opened that September. The return visit next month will give the Sandersons team the chance to show their VIP visitor around the store, as well as revisiting the centre which has since won the RICS Pro-Yorkshire Award for Regeneration.
Mark added: "We are delighted and really honoured that Joanna is going to be returning to Fox Valley for the Sandersons Spa opening and to see the vision that Debs had for the store come to fruition."
Customers can now book treatments for the Spa through the Sandersons website on www.sandersonsdeptstore.co.uk
Sandersons has been shortlisted in the 2019 Drapers Independent Awards.
Photocall:
When: Wednesday 18th September 2019 at 10.45am
Where: Sandersons Boutique Department Store, Fox Valley, Sheffield, S36 2AB
Event: Launch of Sandersons Spa and Organics with VIP guest Joanna Lumley OBE.
For further information contact Amanda Holmes on 01226 360644 or Amanda.holmes@dransfield.co.uk
For further information, contact:-
Public Relations Department, Dransfield Properties Ltd
Tel: 01226 360644
Email: pr@dransfield.co.uk