Bra Gjort Team Dransfield – charity riders aim to top £50,000 in Norway charity challenge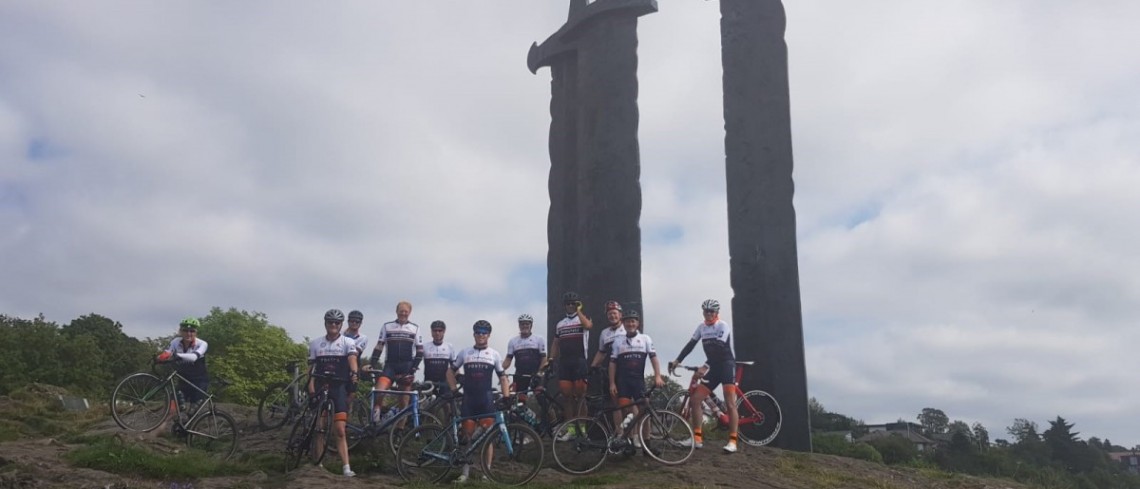 Bra Gjort Team Dransfield – charity riders aim to top £50,000 in Norway charity challenge
Aug 2019
A team of hardy cyclists from South Yorkshire property firm Dransfield Properties have completed their tough fundraising challenge through Norway today – cycling 300 miles and tackling climbs the equivalent of Mount Kilimajaro.
The Oslo to Stavanger ride is the 12th leg of an epic journey which has spanned 4,800 miles across 15 countries and in the last 12 years has raised almost £500,000 for charity.
The annual ride is headed by Managing Director of Dransfield Properties, Mark Dransfield. This year has been a tough and emotional challenge as the team have cycled in memory of Mark's wife Deborah Holmes who sadly died of cancer earlier this year.
They are on target to have raised more than £50,000 this year for three charities – Action Against Cancer, St Luke's Hospice and The Dransfield Foundation.
Mark said: "Its been a really challenging ride this year, we weren't expecting the climbs to be as punishing as they have been, in the last five days we have climbed the equivalent of Mount Kilimajaro!
"At the beginning of the week the weather was awful and the conditions and the hills have made it really tough for us all. My wife Debs has definitely been the inspiration for us all the keep going and I'd like to say a massive thankyou to every single person who has donated to our fundraising this year. It really means a lot."
This year the riders have climbed almost 6,000m as they've taken a tough, steep and remote route across Norway.
The annual charity bike ride started in 2007 when the team cycled from London to Paris. Since that first ride the team have raised nearly £500,000 for charity and they have now covered more than 4,800 miles.
Over the years they've covered punishing routes travelling through Paris, Lyon, Marseille, Portofino, Rome, Dubrovnik, Trieste, Munich, Berlin, Copenhagen, Oslo – and this year's route which finished in Stavanger.
They aim to be back in London - where the challenge started – by 2021 and are already planning next year's route which will take the team across the North Sea to Aberdeen where they'll cycle to Morpeth in Northumberland.
This year's riders are: Mark Dransfield, Andrew Malley, Simon Bland, Paul Dransfield, Steve Wilson, Peter Swift, Johnathan Branton, Philip Prince, Richard Marshall, Robert Neale, Mark Yardley, Lee Newsham. Support drivers: John White and Paul Anderson.
Pictures show: The 2019 Team Dransfield riders at their finish point in Stavanger at the Three Swords monument.
To arrange an interview please contact Amanda Holmes on 07747 621902. You can also follow on the team on Facebook and Twitter @TeamDransfield
To support the team click here
For further information, contact:-
Public Relations Department, Dransfield Properties Ltd
Tel: 01226 360644
Email: pr@dransfield.co.uk