Christie joins the Sandersons Accounts Team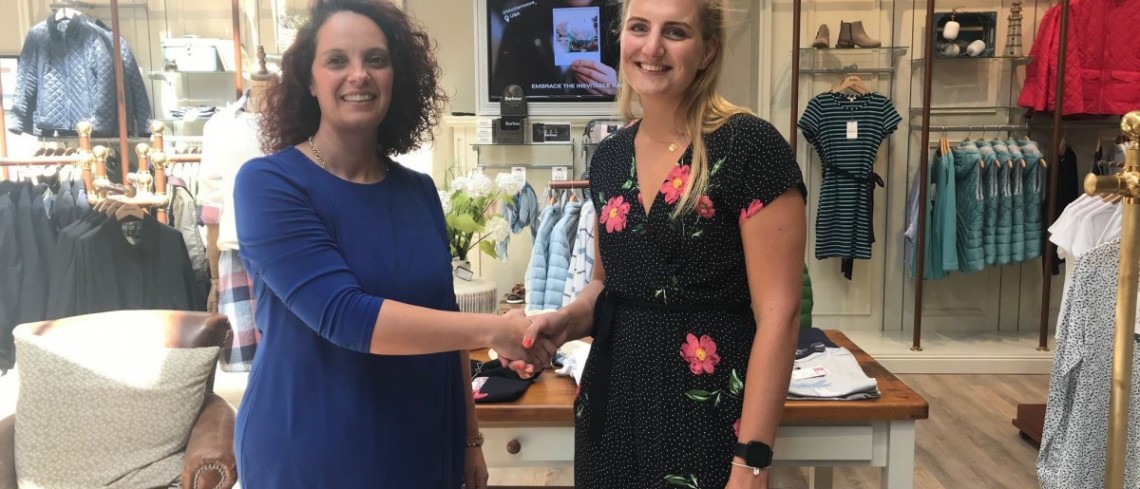 Christie joins the Sandersons Accounts Team
Jul 2019
Accountant Christie Hodges has joined the team at Fox Valley's boutique department store Sandersons.
Christie, from Retford, is heading up the store's accounts department under store manager Lisa Fox.
After building up her experience in companies including Kerry Taste and Nutrition and Direct Group Ltd Christie is now looking forward to joining the Sandersons team.
She joins the Sandersons team as the company prepares to launch its new Sandersons Organics and Sandersons Spa. The Fox Valley store has also just been shortlisted for two presitgious awards by the leading fashion and retail publication Drapers.
Sandersons was launched in September 2016 and celebrates its third birthday this year. Since opening a host of new brands and services have been introduced at the store. Sandersons brands include Clarins, Barbour, Hobbs, Part Two, Joules, Tommy Hilfiger, Guide London and Penhaligons Fragrance.
Company accountant Christie said: "I am really pleased to be joining the Sandersons team at such an exciting and dynamic time for the company, the store is beautiful and I'm really looking forward to playing my part in the store's future growth."
Store manager Lisa Fox said: "We're delighted to be welcoming Christie to the team here at Sandersons, she comes with a great deal of experience and we're delighted she's joining us. We have lots of new brands and products being introduced in the coming weeks with the launch of the Sandersons Spa and Sandersons Organics, so it's a really busy and exciting time."
To keep up to date with the latest Sandersons offers and products visit www.sandersonsdeptstore.co.uk
For further information, contact:-
Public Relations Department, Dransfield Properties Ltd
Tel: 01226 360644
Email: pr@dransfield.co.uk