Central Bean team celebrate milestone with a fresh new look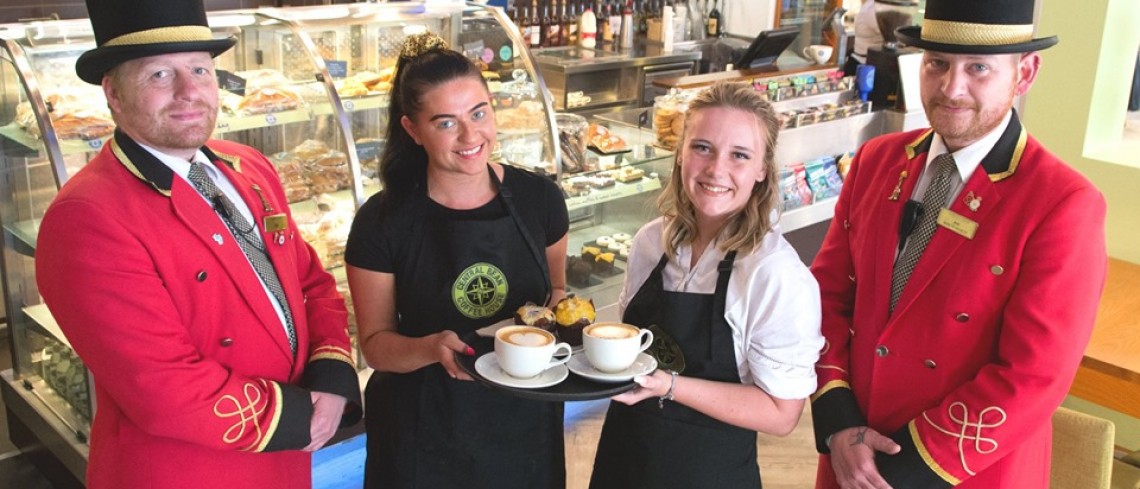 Central Bean team celebrate milestone with a fresh new look
Jun 2019
Morpeth coffee shop Central Bean is celebrating ten years of serving great coffee in the town with a birthday makeover and a fresh new look.
The independent coffee shop brand opened at Sanderson Arcade ten years ago this November, when the centre was launched after a major town centre transformation by Yorkshire based Dransfield Properties Ltd.
Still serving great coffee in relaxed surroundings ten years later, the Central Bean team are now marking a decade of trading in the town by investing in their unit which overlooks the piazza area at the award winning centre.
Central Bean is owned by the Vaulkhard Group which also owns Barluga at Sanderson Arcade, the restaurant opened in a second phase of development work at the centre.
The 1,400 sq ft coffee shop unit occupied by Central Bean was previously earmarked as a Starbucks. After the company pulled out before the building work was completed Dransfield Properties struck a deal with the north east based firm.
The popular coffee shop was closed for five days for work to take place and has now reopened to unveil the new look to their customers with a stunning new outdoor searing area.
Managing Director of the Vaulkhard Group, Ollie Vaulkhard, said: "We are delighted to be part of Sanderson Arcade and to be marking ten years of serving our customers here in the town.
"Sanderson Arcade has made a huge difference to Morpeth. We're proud to be part of the original line up at the Arcade and to be continuing to be part of the community here and to be investing in the town."
Sanderson Arcade Centre Manager Joel Plumley said: "It's great to see the changes at Central Bean, the coffee shop looks fantastic after its re-fit and we'd like to wish the team a very happy 10th anniversary here at Sanderson Arcade."
For further information, contact:-
Public Relations Department, Dransfield Properties Ltd
Tel: 01226 360644
Email: pr@dransfield.co.uk