New Principal Sponsors announcement for North Ferriby FC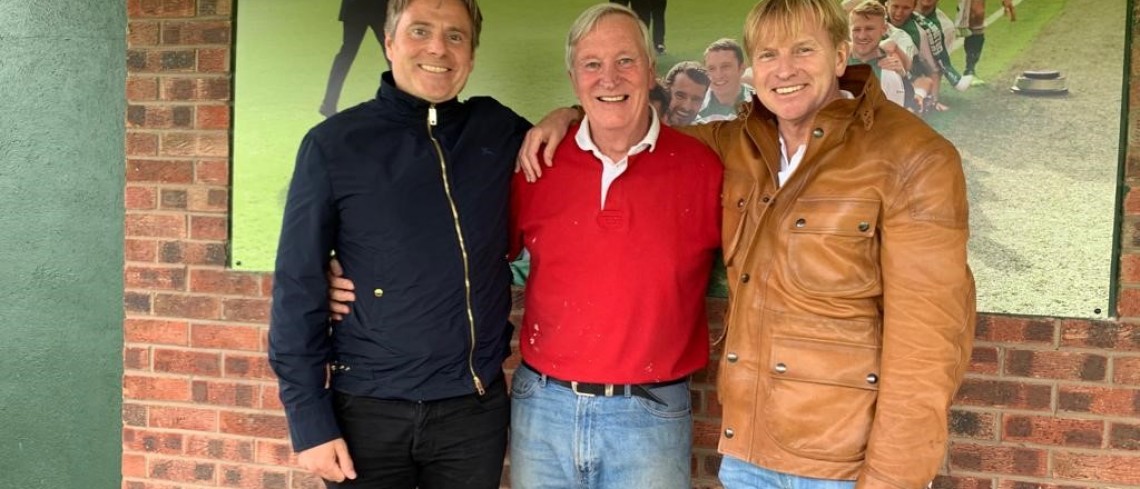 New Principal Sponsors announcement for North Ferriby FC
Jun 2019
The newly formed North Ferriby Football Club is delighted to announce that Dransfield Properties Ltd and PDR Construction will be the principal sponsors as the team prepares for a new chapter.
The companies are owned by Hull brothers Mark and Paul Dransfield – Mark owns the award winning, Sheffield-based retail property firm Dransfield Properties and Paul's company PDR is one of the region's leading construction companies.
Both companies have committed to the club for the coming season and their branding will be emblazoned on the new kit.
The new football club, formed following the demise of North Ferriby United earlier this year, is in effect re-uniting with the business which has provided the community club with over 20 years of unrivalled support.
Mark Dransfield has close personal links with the club having played for North Ferriby's reserves side as a teenager in the 1980s. Mark's company went on to support the team for two decades and he is looking forward to reforming the relationship for the 2019/20 season.
Mark said: "Both Paul and I have a long history and affinity with the club and we are proud to be supporting Les and the team in this new and exciting chapter for North Ferriby."
Club Chairman Les Hare commented: "I am absolutely thrilled that Mark Dransfield has again come to the fore for this football club and to have his brother Paul's company involved also is just wonderful.
"The Dransfield family have been fantastic supporters over the year and it's wonderful to have the Dransfield name once again associated with North Ferriby. We are a 'not for profit' community football club providing opportunities to over 200 youngsters as well as Ladies, Intermediate, Reserve and Senior team players.
"This year, we will celebrating 100 years of football within North Ferriby and its befitting that in such a celebratory year we can share the occasion with such prestigious partners."
As well as proudly carrying the Dransfield business on the shirts, the ground of North Ferriby Football Club will now be renamed "The Dransfield Stadium."
Pictures shows (left to right) Paul Dransfield, Les Hare and Mark Dransfield.
For further information, contact:-
Public Relations Department, Dransfield Properties Ltd
Tel: 01226 360644
Email: pr@dransfield.co.uk