Town centre project returns shops to their former glory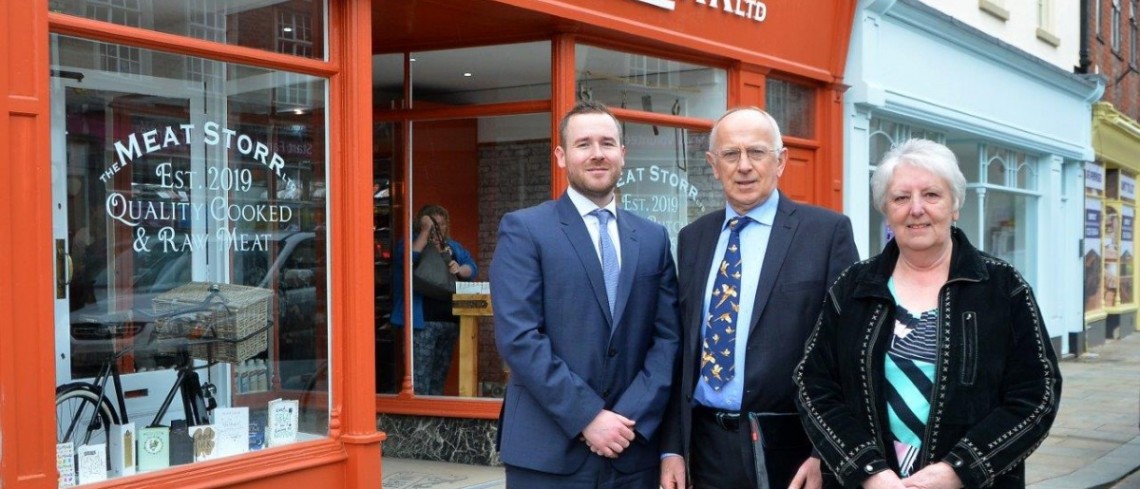 Town centre project returns shops to their former glory
Feb 2019
A unique high street project which is transforming part of a Lincolnshire market town has received praise from Historic England.

The project is a joint venture between West Lindsey District Council and the award winning property developers Dransfield Properties.

The company owns and manages Marshall's Yard in the town and has also delivered the new Travelodge Hotel as part of the town centre redevelopment project with the council.

A key part of the work is aimed at regenerating the Roseway Quarter in the town which includes the North Street and Market Street area as well as the Roseways Car Park.

The development team have researched old photographs to recreate the traditional looks of the shop fronts in the area with a modern and contemporary feel and new internal layouts.

Run down and empty shops have been taken back to their former glory with stunning new traditional shop fronts which are already catching the eye of local businesses.

In the last months two new businesses have taken leases in the new units – Bamboo Nails and The Meat Storr, and the innovative project has been praised by Historic England. The development is in a conservation area and involves a number of listed buildings.

Clive Fletcher Principal Historic Places Advisor for Historic England, said: "The reinstatement of historic shop frontages has been demonstrated to reverse decline in the High Street, re-introducing the specialness at street level that in so many places has been lost over time.

"The works to historic shops on Market Street in Gainsborough exemplifies this approach."

Cllr Jeff Summers, leader of West Lindsey District Council, said: "A shared vision to deliver real High Street change in Gainsborough has most definitely paid off for our town and we look forward to continuing work on this project and welcoming further new businesses to the area."

As well as new commercial units four stunning new apartments have been created at the first floor – in line with current government policy to create new residential units in town centres.
Research undertaken by CACI shows that a high quality shopping environment with good architecture can increase customer spend and dwell time by up to 50%.
Managing Director of Dransfield Properties, Mark Dransfield, said: "We are delighted to be working with West Lindsey District Council on this project, the new shop fronts look great and we have had lots of lovely comments about them.
"We are really pleased that Historic England have been impressed with the design and quality of the work undertaken."
Picture shows: left to right: Construction Director from Dransfield Properties, Dave Hale, with Cllr Jeff Summers and Cllr Sheila Bibb from West Lindsey District Council.
For further information, contact:-
Public Relations Department, Dransfield Properties Ltd
Tel: 01226 360644
Email: pr@dransfield.co.uk