Donations to St Lukeís Hospice in memory of Deborah Holmes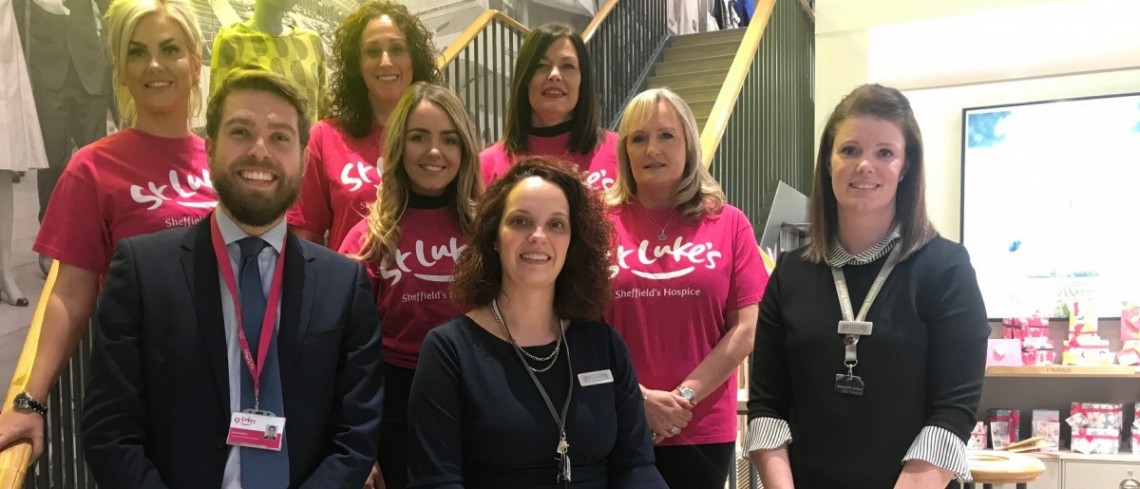 Donations to St Lukeís Hospice in memory of Deborah Holmes
Jan 2019

More than £6,000 has been donated to St Luke's Hospice in Sheffield in memory of Dransfield Properties Director and Sandersons Department Store founder, Deborah Holmes.
Deborah, who was the co-founder of Dransfield Properties alongside her husband Mark Dransfield, sadly passed away at St Lukeís on January 2nd after a long illness.
Deborah was also the founder of Sandersons Department Store at Fox Valley, Sheffield which opened in September 2016.
Deborahís family have been touched by the many donations which have been given to St Lukeís Hospice in her memory. A total of £6,326 has been raised through online and in store donations at Sandersons as well as through donations at the funeral service which took place on January 12th.
As well as her husband Mark, Deborah leaves two daughters; Rebecca and Lucy.
Her sister Amanda Holmes, said: ďWe would like to thank everyone who has given so generously in memory of our wonderful Debs. We have really been overwhelmed by the response and outpouring of love since we lost Debs. We have had so many lovely messages and kind donations to help the fantastic work at St Luke's.Ē
For further information, contact:-
Public Relations Department, Dransfield Properties Ltd
Tel: 01226 360644
Email: pr@dransfield.co.uk