Councillors tour Openshaw regeneration site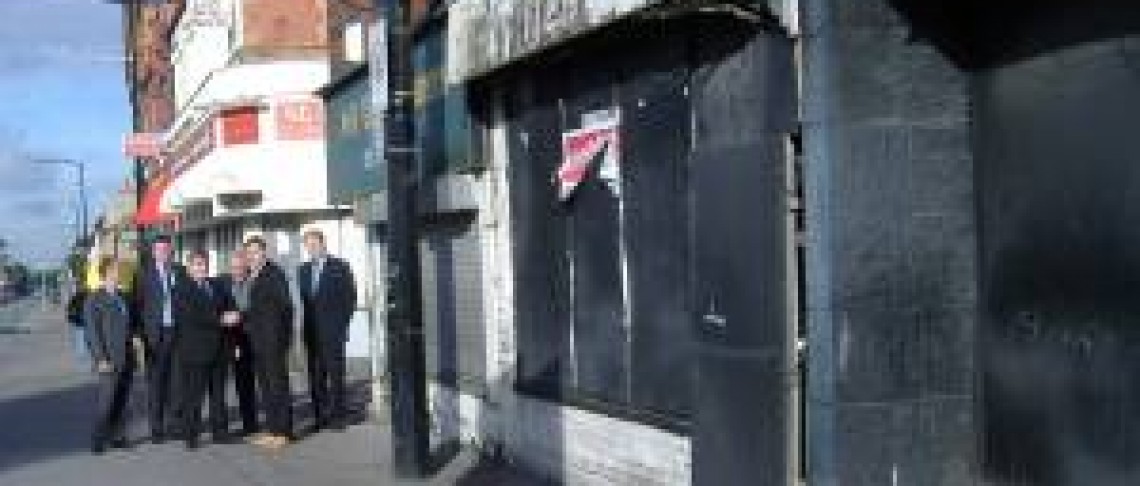 Councillors tour Openshaw regeneration site
Sep 2005
Ward councillors supporting a £25 million regeneration scheme at Openshaw District Centre in East Manchester have spent time touring the site with developers Dransfield Properties Ltd.
Councillors Neil Swannick, John Smith, and John Longsden who represent the Bradford ward, discussed how the area will be transformed into a new shopping, leisure and commercial complex, creating up to 400 new jobs.

Openshaw District Centre, which runs along Ashton Old Road, has been in decline for a number of years and its condition has discouraged new investment and undermined the attractiveness of the area. The regeneration plans include a major foodstore, small and medium retail units, office space and a leisure and fitness centre.
The development will vastly improve facilities for the local community which is set for expansion. A recent survey commissioned by the Royal Bank of Scotland (RBS) found Openshaw to be the number one housing hotspot in the country for first-time buyers. While house prices are significantly lower than the national average, the RBS report showed that one of the main reasons that Openshaw is so popular is because of the regeneration initiatives which are planned over the next few years.
The plans for this part of Openshaw follow Dransfield Properties' successful retail and office development on Ashton Old Road. Completed in 2004, the scheme houses a Choices video store, Matalan and office buildings occupied by Eastlands Homes and other agencies.

Dransfield was awarded preferred developer status for the scheme in August and will submit a detailed scheme to Manchester City Council for planning consent this Autumn. While the details of the plans have yet to be agreed, the councillors were shown preliminary design ideas which promise to bring the best of contemporary architecture to this gateway into Manchester.
Andrew Malley, Retail Property Director of Dransfield Properties said: "We are pleased to have the backing of ward councillors and look forward to working closely with them to deliver a scheme which maximises the benefits to the local community."
Councillor John Longsden added: "We are pleased that Manchester City Council has now awarded preferred developer status for Openshaw. We recognise the contribution of Dransfield in putting together this scheme, and look forward to seeing the development progress."
Pictured: Councillors and Dransfield Properties outside run down buildings due to be replaced by the new centre
For further information, contact:-
Public Relations Department, Dransfield Properties Ltd
Tel: 01226 360644
Email: pr@dransfield.co.uk