Travel company opens for business at Market Cross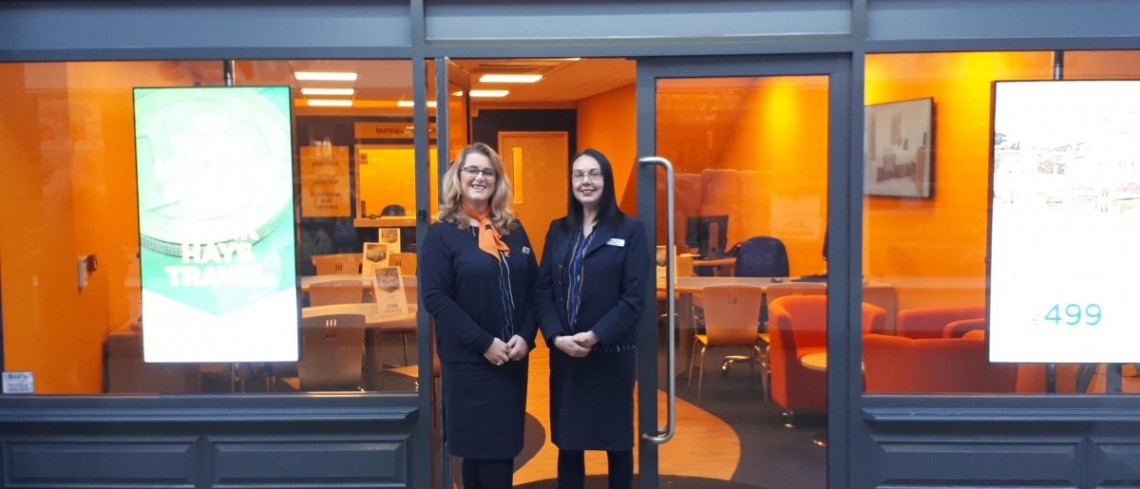 Travel company opens for business at Market Cross
Dec 2018
Independent Travel Agent Hays Travel is the latest company to open at Selby's Market Cross Shopping Centre.
Hays Travel is the largest independent travel agency in the UK with more than 170 retail stores in their portfolio and employs over 1,600 people.
The new store at Market Cross will create seven new jobs for the town
The new store opening strengthens the retail and leisure offering at Market Cross which includes a range of national and independent retailers such as Boots, Holland and Barrett and Luvfresh Greengrocers.
The new Hays Travel can be found is between Costa Coffee and Ladbrokes at Market Cross.
Hays Travel divisional sales manager, Melanie Hart, said: "We are thrilled to be opening our 173rd store in the Yorkshire town of Selby. We are now very well established in the Yorkshire region and this new branch furthers our coverage even more. We look forward to working within the community and getting involved helping local charities.
"2018 has been a fantastic year for Hays Travel; reaching the £1 billion turnover mark, securing a new head office premises, and continuing our retail expansion across the UK. We have opened 14 new shops this year and will look to continue our expansion in 2019"
The store opening comes at an exciting time for the Centre, with lots of entertainment planned for the festive season including a Harry Potter event taking place on Saturday 15th December and a festive performance from the York Railway Institute Brass Band on Saturday 22nd December.
Alison Shipperbottom from the Centre Management team at Market Cross said: "We are delighted to welcome Hays Travel to the line-up of stores here at Market Cross and we wish them the very best in their new premises!"
Picture shows (L-R) Claire Elm and Nicola Rhodes
For further information, contact:-
Public Relations Department, Dransfield Properties Ltd
Tel: 01226 360644
Email: pr@dransfield.co.uk