Developers launch competition in bid to find a name for new East Ham residential quarter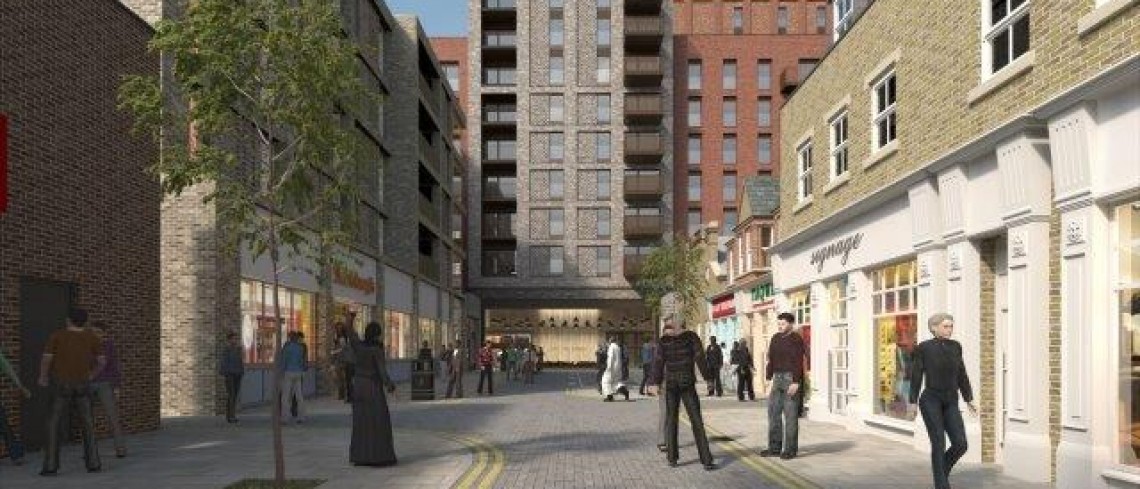 Developers launch competition in bid to find a name for new East Ham residential quarter
Dec 2018
Youngsters from primary schools across the borough are being asked to delve in to the history books in a bid to help find a name for the new residential blocks which form part of the new retail, leisure and housing development being built on their doorstep.
The team behind the new development at East Ham Market Hall are looking for names with local historical significance for the six residential blocks within the development.
The redevelopment will create up to 277 new homes and includes the redevelopment of the existing Market Hall to create a new retail mall. New public space as well as landscaped courtyard and roof gardens also form part of the overall design. Work is due to start early next year.
London based housebuilder, Barratt Developments are delivering the 277 new homes as part of the wider scheme, working alongside award winning South Yorkshire based property developers, Dransfield Properties and Land Management.
Amanda Holmes, Communications Director of Dransfield Properties said: Our company prides itself on a strong community ethos and we are excited to engage with the local schools on this project.
We want to ensure the names reflect the local history in this part of East Ham and would like to hear ideas for what the six residential blocks forming part of the Barratt development should be called.
This is a great opportunity to encourage children to talk to their parents and grandparents to find out about the areaís history, character and obtain any significant information which may form part of their ideasĒ.
The winning names will be announced early in the new year and there will be a prize for those pupils who chose the winning names.
All entries are encouraged prior to and during the festive break and can be submitted directly to The Communications Team at Dransfield Properties by email or post to:
Communications Team
For the attn of: Amanda Holmes or Charlotte Whittaker
Dransfield Properties Ltd
Dransfield House
2 Fox Valley Way
Fox Valley
Sheffield
S36 2AB
Email: charlotte.whittaker@dranfield.co.uk or amanda.holmes@dransfield.co.uk
Entries can also be submitted via the East Ham Market Hall facebook page .
Entry forms can also be obtained from Newham Library, completed and returned to the above address.
For further information, contact:-
Public Relations Department, Dransfield Properties Ltd
Tel: 01226 360644
Email: pr@dransfield.co.uk