New Manager joins the team at Merrywalks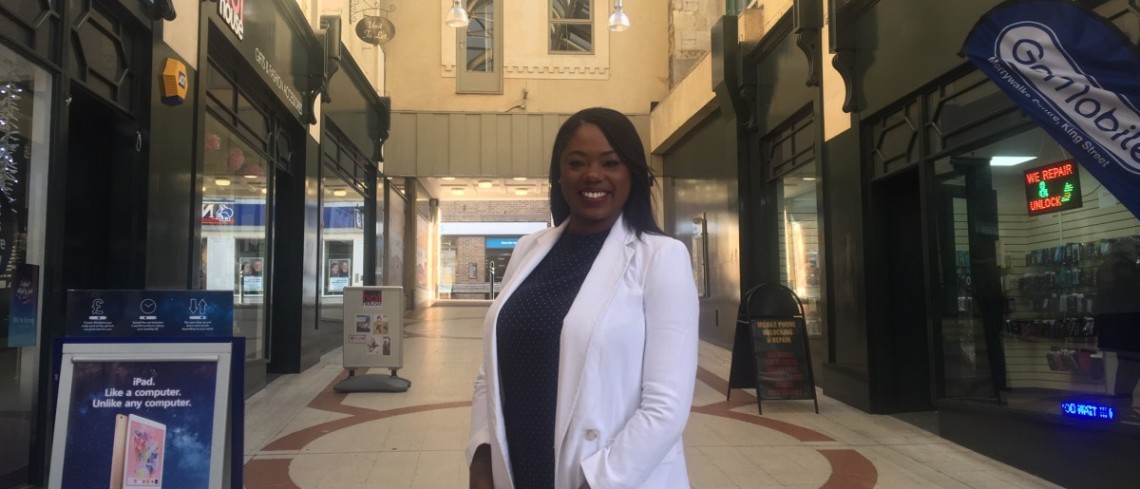 New Manager joins the team at Merrywalks
Nov 2018
A new Centre Manager has been appointed to head up the Merrywalks Shopping Centre in Stroud which is currently undergoing a major £12 million transformation.
Dionne Moore joins the shopping centre with a strong retail background, having most recently worked as store manager at the Tommy Hilfiger store in Bicester Village.
She has more than 12 years of fashion retail experience and will now be heading up the team at Merrywalks, taking over from Ray Ellaby.
Work started this week on the second phase of the project to transform the town centre shopping destination which was purchased by the retail property specialist Dransfield Properties earlier this year with a vision to transform and turn around the fortunes of the centre.
Dionne, who is from Stroud, will be focussed on driving footfall, working with the centre's existing tenants as well as building new relationships with stakeholders in the area and playing a key role in welcoming new businesses to the town.
As well as changes to the buildings at the centre a new name and brand is also due to be unveiled at the centre following a competition with local schools.
Dionne said: "I am really excited to be taking up this opportunity to be part of the big changes happening at Merrywalks and working for Dransfield Properties who have such a strong reputation for working in market towns such as Stroud.
"I am looking forward to meeting all the tenants and working with them as well as working with other groups and stakeholders in the town. "
Operations Director at Dransfield Properties Medi Parry-Williams said: "We are delighted to welcome Dionne to the team. This is a really exciting time for Dransfield Properties and for Merrywalks with the major transformation of the centre underway. We'd like to welcome Dionne to the team."
Sheffield based Dransfield Properties is based at its Fox Valley development in Stocksbridge, north Sheffield and manages successful office, leisure and retail developments across the UK, with a property portfolio in excess of £130m.
GFirst LEP is providing a £1 million loan and a £3 million grant for the transformation of Merrywalks. Once completed the project will elevate the town's retail standing and attract a host of new businesses to Stroud.
For more information about Merrywalks visit www.merrywalks.co.uk and to find out more about Dransfield Properties go to www.dransfield.co.uk
For further information, contact:-
Public Relations Department, Dransfield Properties Ltd
Tel: 01226 360644
Email: pr@dransfield.co.uk