Next phase of Merrywalks project gets underway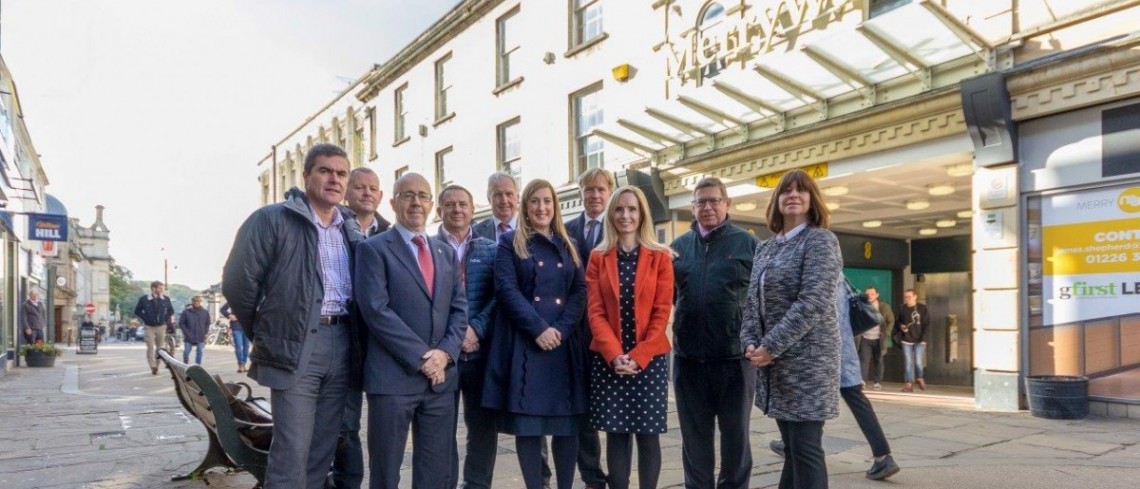 Next phase of Merrywalks project gets underway
Nov 2018
The second phase of works to transform Stroud's Merrywalks shopping centre with a major programme of investment and improvements, gets underway this week.
This part of the ambitious project will focus on the King Street elevation at Merrywalks, creating a striking new entrance feature at the centre as well as well as upgrading the shop fronts.
New apartments are being created above the stores in this area and a new roof is also being installed. The Gloucester based company Barnwood General Works Ltd is working on the development and this part of the project is planned to be completed by May next year.
The project is headed by the retail property specialists Dransfield Properties Ltd and is part funded by GFirst LEP. The Sheffield based company bought the Stroud shopping centre earlier this year.
GFirst LEP is providing a £1 million loan and a £3 million grant, once completed the project will elevate the town's retail standing and attract a host of new businesses to Stroud as well as creating new residential and office units.
The works to improve the car park, which are being undertaken by Berry Systems are on schedule for completion at the end of November – creating a much more attractive, lighter and customer friendly car park environment. Electric charging points are also being installed.

Dr Diane Savory OBE, Chair of GFirst LEP said: "It's an exciting time for Merrywalks with the next phase of improvements about to begin.
"The shopping centre is right at the heart of the beautiful market town, Stroud. This project will massively improve the shopping experience for local residents, creating a well-linked and attractive centre and bring an exciting new retail offer to the town."
The Merrywalks Shopping Centre remains open to customers throughout these major improvement works and the Dransfield Properties team are working with tenants on events and promotions throughout the Christmas shopping period. Disruption will be kept to a minimum during this busy time of year.
Managing Director at Dransfield Properties, Mark Dransfield, said: "It's great to be starting work on this next phase of our project to transform the Merrywalks shopping centre in the heart of Stroud.
"Stroud is a beautiful market town and we are delighted to be working with excellent local partners as well as local contractors on this project."
Guy Cook from Barnwood General Works Ltd said: "We are extremely pleased to have been entrusted with this phase of the works and look forward to assisting with the sympathetic restoration of Merrywalks and to working with Dransfield Properties."
Editors notes:
Dransfield Properties is an award winning retail property company based in Sheffield, South Yorkshire. To find out more about Dransfield Properties visit www.dransfield.co.uk
GFirst LEP, Gloucestershire's Local Enterprise Partnership, brings together businesses to make the county successful and create jobs. It is led by the business community in partnership with the education and public sectors to help Gloucestershire realise its economic potential.
GFirst LEP is delivering the Strategic Economic Plan for Gloucestershire supported by the Local Growth Fund distributed to Local Enterprise Partnerships via Growth Deals with Government. GFirst LEP has made three successful applications for Growth Deal funding so far, totalling £106.6 million.
For further information, contact:-
Public Relations Department, Dransfield Properties Ltd
Tel: 01226 360644
Email: pr@dransfield.co.uk