South Yorkshire Mayor meets some of the region's industry leaders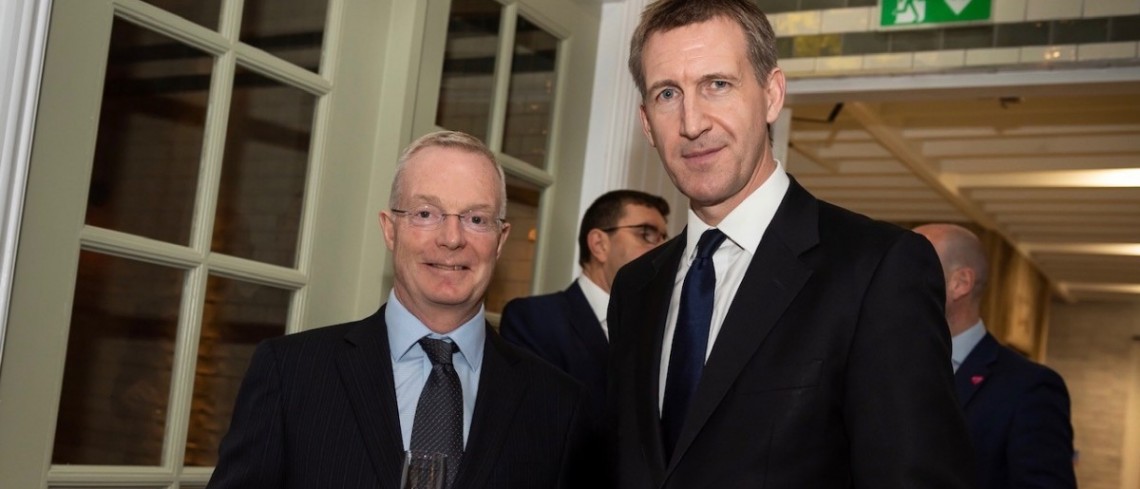 South Yorkshire Mayor meets some of the region's industry leaders
Oct 2018
Business leaders from across South Yorkshire were given the opportunity to discuss some key issues with the region's Mayor Dan Jarvis MBE MP, at a special event hosted at Ponti's Italian Kitchen at Fox Valley.
The "Evening with Dan Jarvis" evening event was held on Thursday 4th October to give business and industry leaders from different sectors the chance to hear from the recently elected South Yorkshire Mayor, who is also the MP for Barnsley Central.
Everything from Brexit to devolution to the challenges facing the business community were on the agenda.
The event was attended by senior directors and managers from across South Yorkshire including the owners of Fox Valley Dransfield Properties and representatives from The Harworth Group, The Peel Group and Brewster Pratap. Guests from the steel industry as well as the banking and logistics sectors also attended the event.
Property Director at Dransfield Properties Andrew Malley said: "We wanted to bring together some of the region's business leaders so we could give the mayor a real understanding of the challenges and priorities we face as the country and the region enters some extremely interesting times.
"It was a great opportunity to hear Dan's thoughts and also for senior directors and managers to meet up in a more informal setting.
"Ponti's was the perfect venue for the event and it's certainly something we'll look to organise again in the future with other key stakeholders."
Dan Jarvis, mayor of the Sheffield City Region, said: "It was very useful to meet people from so many South Yorkshire businesses and listen to their views on a wide range of issues.
"There are a number of challenges facing businesses in our region, but also a great number of opportunities. It was great to see the level of enthusiasm and innovative thinking among our business community, and I know that together we can build a stronger, more inclusive and more resilient economy."
Picture shows Dan Jarvis MBE MP with Ken Smart from McLaren and other guests at the event.
For further information, contact:-
Public Relations Department, Dransfield Properties Ltd
Tel: 01226 360644
Email: pr@dransfield.co.uk