Work starts on Merrywalks transformation in Stroud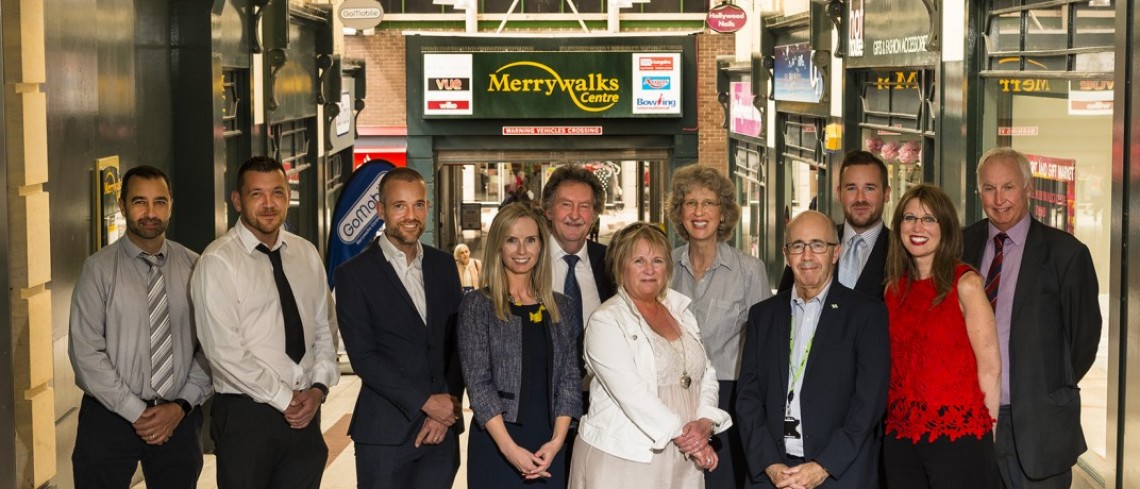 Work starts on Merrywalks transformation in Stroud
Jul 2018
Work is underway on the first phase of the £12 million transformation of the Merrywalks Shopping Centre in Stroud.

The comprehensive redevelopment of the run down retail destination started this week with a programme of internal improvements to the centre's multi storey car park.

The launch of the ambitious project was marked with a meeting and site visit by the team from GFirst LEP which is part funding the town centre regeneration project working with the new Merrywalks owners, Sheffield based Dransfield Properties Ltd.

GFirst LEP is providing a £1 million loan and a £3 million grant – once completed the project will elevate the town's retail standing and attract a host of new businesses to Stroud as well as creating new residential and office units.
Multi storey car park specialists Berry Systems have been awarded the contract to deliver the first stage of improvements and their team have now started work with a phased programme so the car park is accessible throughout the project.

The car park improvements are expected to be completed in November this year and will create a much more light, welcoming and customer friendly car park environment.

A planning application has also been submitted to Stroud District Council for the wider improvements which include a new Edwardian style entrance on King Street as well as a wholescale refurbishment of the outdated mall areas.
Other changes include new high quality office and residential accommodation as well as new and refurbished retail, restaurant and coffee shop units and external improvements to the gym, bowling alley and cinema.

Dr Diane Savory OBE – Chair GFirst LEP said: "Merrywalks shopping centre is right at the heart of the beautiful market town, Stroud. With work starting on site, it's an exciting time for this project which will massively improve the shopping experience for local residents, creating a well-linked and attractive centre and bring an exciting new retail offer to the town."

Construction Director at Dransfield Properties, Dave Hale said: "We are delighted to be working with GFirst LEP on this exciting transformation of Merrywalks and it's great to be getting started on the project.

"We are working with our contractors to minimise disruption throughout this phase of the work and look forward to announcing details of the next area of works in the coming months."
To find out more about Dransfield Properties visit www.dransfield.co.uk

Picture shows left to right: Michael Newland and Richard Jackson from Berry Systems, Steve Stead of Dransfield Properties, Medi Parry-Williams of Dransfield Properties, Andrew Shepherd of Dransfield Properties, Diane Savory Chair of GFirst LEP, Mally Findlater and Neil Hopwood of GFirst LEP, Dave Hale of Dransfield Properties, Kaye Turner of Gloucestershire County Council and Lenny Shepherd of Kinsler and Partners

Editors notes:

Dransfield Properties is an award winning retail property company based in Sheffield, South Yorkshire. To find out more about Dransfield Properties visit www.dransfield.co.uk

GFirst LEP, Gloucestershire's Local Enterprise Partnership, brings together businesses to make the county successful and create jobs. It is led by the business community in partnership with the education and public sectors to help Gloucestershire realise its economic potential.

GFirst LEP is delivering the Strategic Economic Plan for Gloucestershire supported by the Local Growth Fund distributed to Local Enterprise Partnerships via Growth Deals with Government. GFirst LEP has made three successful applications for Growth Deal funding so far, totalling £106.6 million.
For further information, contact:-
Public Relations Department, Dransfield Properties Ltd
Tel: 01226 360644
Email: pr@dransfield.co.uk