Penistone couple prepare for marathon challenge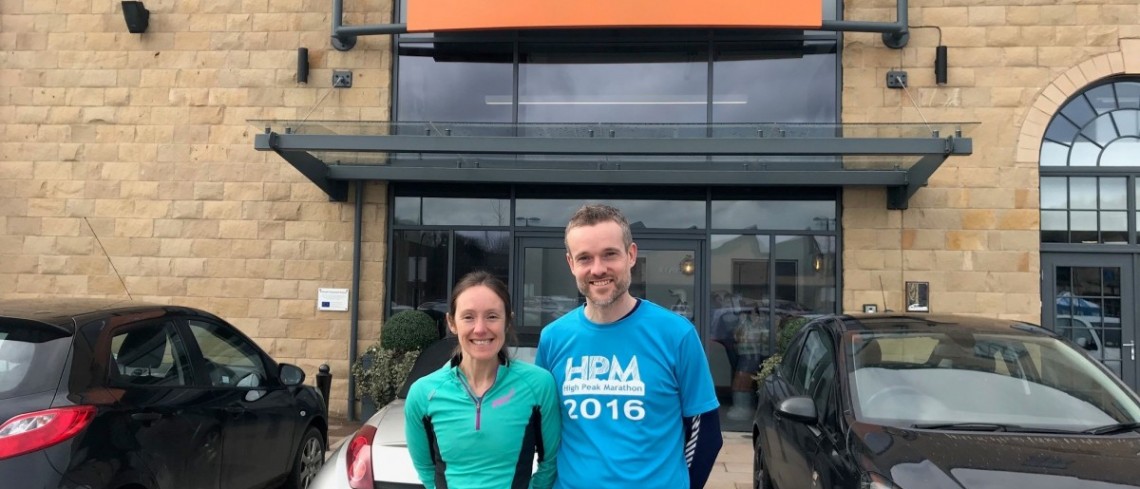 Penistone couple prepare for marathon challenge
Mar 2018
Penistone couple Emma and Steve Stead - who both work at South Yorkshire company Dransfield Properties - are preparing for the challenge of a lifetime when they aim to cross the line together at the London Marathon next month.

The pair have both completed the 26.2 mile run in the capital on previous occasions but Sunday April 22nd will be the first time they have taken on the run together and they are aiming for a time of 3 hours 45 minutes.

Emma and Steve both work at the award winning South Yorkshire property firm Dransfield Properties at the company's Fox Valley Head Office, Steve as Finance Director and Emma as an accountant for Sandersons Department Store.

The couple have three children Tom, 14, Meg, 12, and Holly 9, who will be cheering on their Mum and Dad watching the television coverage of the race.

They're aiming to raise money for the Heads Together (Barnsley) Charitable Trust – the charity was set up by Claire Throssell in memory of her sons Jack and Paul who tragically died in a house fire started by their father in October 2014.

Emma and Steve, who are both 40 later this year, founded an annual Fun Run in Penistone for the same charity two years ago and are determined that their marathon efforts will also help the work of the charity.

The couple are currently in training – taking to the hills around Penistone and Stocksbridge to build up their stamina for the big challenge on April 22nd when they'll join more than 40,000 runners pounding the streets of the capital.

Steve said: "We have both taken part in the marathon separately and now our children are a little bit older we thought it would be a good opportunity this year to run together – we will be aiming to cross the line together in around 3 hours 45 minutes."

Emma added: "It is incredibly time consuming and tough preparing for a marathon alongside working and looking after our family but we are both determined to complete the challenge and are really looking forward to doing the run together."

To support Emma and Steve in their fundraising efforts visit their My Donate page at
https://mydonate.bt.com/fundraisers/emmastead2
For further information, contact:-
Public Relations Department, Dransfield Properties Ltd
Tel: 01226 360644
Email: pr@dransfield.co.uk