Fashion retailer FatFace to open new store at Marshall's Yard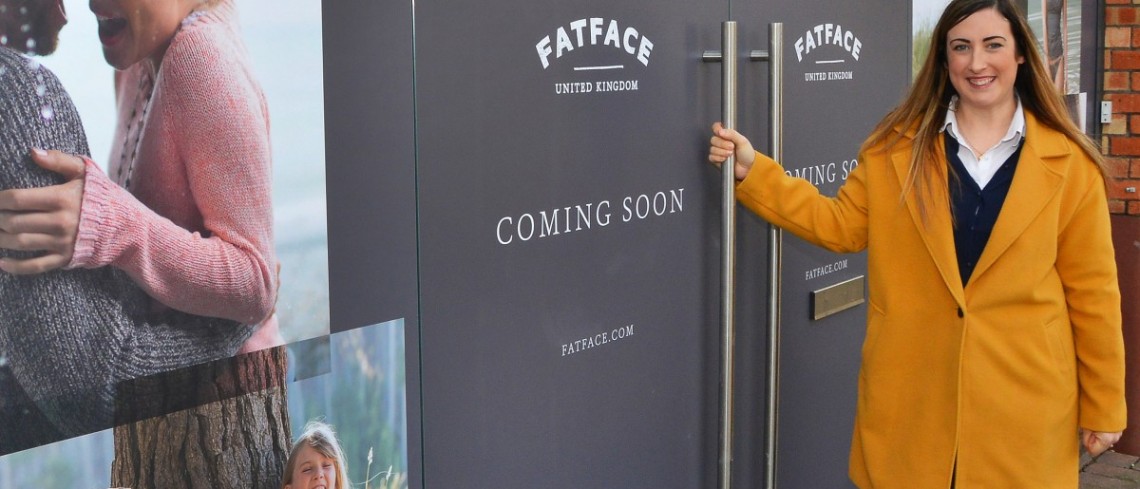 Fashion retailer FatFace to open new store at Marshall's Yard
Jan 2018
The fashion retailer FatFace is opening a new store at Marshall's Yard in Gainsborough bringing another fantastic new brand to the award winning shopping centre.
The centre's Body Shop store closed at Marshall's Yard earlier this month – creating the opportunity for the established clothing chain to move in to the 1,350sq. ft. unit and begin work on their fit out.
The brand new store will open at the end of March bringing the great range of casual styles for men, women and children which has seen the British brand grow in the last 25 years from a first store in Fulham to more than 200 stores across the UK.
The popular brand is authentically designed in the UK, distinctively casual and created using high quality materials which are built to last. The company has identified Gainsborough as having the right customer profile for their brand.
FatFace's Head of Acquisitions and Estates, Daren Humphrey said: "FatFace is delighted to be working with Dransfield Properties on this project and we are excited about opening in Marshall's Yard and bringing the FatFace brand to Gainsborough."
The store will bring a complementary offer to the centre's existing High Street names; Seasalt, Next, Laura Ashley and New Look as well as the independent offer within Browns and Chic with their White Stuff, Ted Baker, Dubarry and Joules concessions.
Centre Manager, Alison Shipperbottom, said: "FatFace joining us at Marshall's Yard has created a huge buzz within the town. Some time ago our shoppers told us they'd like to see more fashion on the centre and over the past few years we've worked hard to make this happen.
"This recent announcement follows a long line of good news stories with Coe & Co opening their boutique style store last year bringing yet more brands to the town, the opening of Seasalt, Chic's expansion into the former Brantano store with shoe retailer Clarks and more brands being added to Browns Department Store offer – including their latest announcement on Ted Baker ladies wear.
"We're thrilled to have a store on the centre offering more for our male shoppers as well as more choice for children's wear."
To find out more about events and offers at Marshalls Yard visit www.marshallsyard.co.uk
For further information, contact:-
Public Relations Department, Dransfield Properties Ltd
Tel: 01226 360644
Email: pr@dransfield.co.uk