Team Dransfield cyclists raise more than £30,000 for charity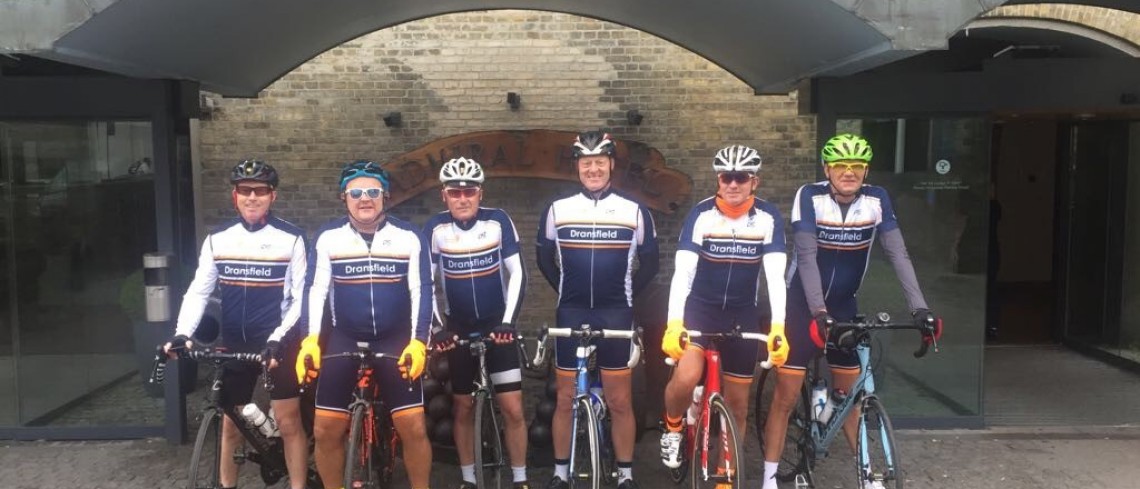 Team Dransfield cyclists raise more than £30,000 for charity
Dec 2017
A team of hardy charity cyclists from South Yorkshire retail property company Dransfield Properties have raised an amazing £32,055.00 for charity after completing a tough 400 mile challenge.
The six strong team took on the challenge of riding from Copenhagen in Denmark to Oslo in Norway over five days. This year marked the 10th anniversary of the marathon fundraising effort which started back in 2007 with a ride from London to Paris.
The money raised in the 2017 ride will be split equally between Action Against Cancer and the Dransfield Foundation which is supporting improvement works at Stocksbridge Community Leisure Centre.
Over the years the charity cyclists have covered punishing routes travelling through Paris, Lyon, Marseille, Portofino, Rome, Dubrovnik, Trieste, Munich, Berlin, Copenhagen – and this year's route which finished in Oslo.
They aim to be back in London - where the challenge started – by 2020.
Since that first ride the team have raised well over £468,000 for charity and they have covered more than 4,500 miles, cycling through 14 European countries.
Dransfield Properties is the company behind the award winning north Sheffield shopping centre Fox Valley.
Managing Director and charity ride founder, Mark Dransfield, said: "It was a really tough ride this year – as we get further north the weather is getting much colder and we had some really difficult climbs and long days on the bikes.
"It is always a huge personal challenge for everyone involved and this year was no exception. We would like to thank everyone who has supported our team this year and over the last ten years – that support really is what keeps us going and is very much appreciated by all of us."
Next year's route will take the cyclists from Oslo to Stavanger. For more information about the charity bike ride and Dransfield Properties visit www.dransfield.co.uk
This year's riders were: Mark Dransfield, Andrew Malley, Simon Bland, Paul Dransfield, Steve Wilson, Peter Swift and Paul Sutherland. Support drivers: Rob Newman and Paul Anderson.
For further information, contact:-
Public Relations Department, Dransfield Properties Ltd
Tel: 01226 360644
Email: pr@dransfield.co.uk