Dransfield MD appointed as one of South Yorkshire's new Deputy Lieutenants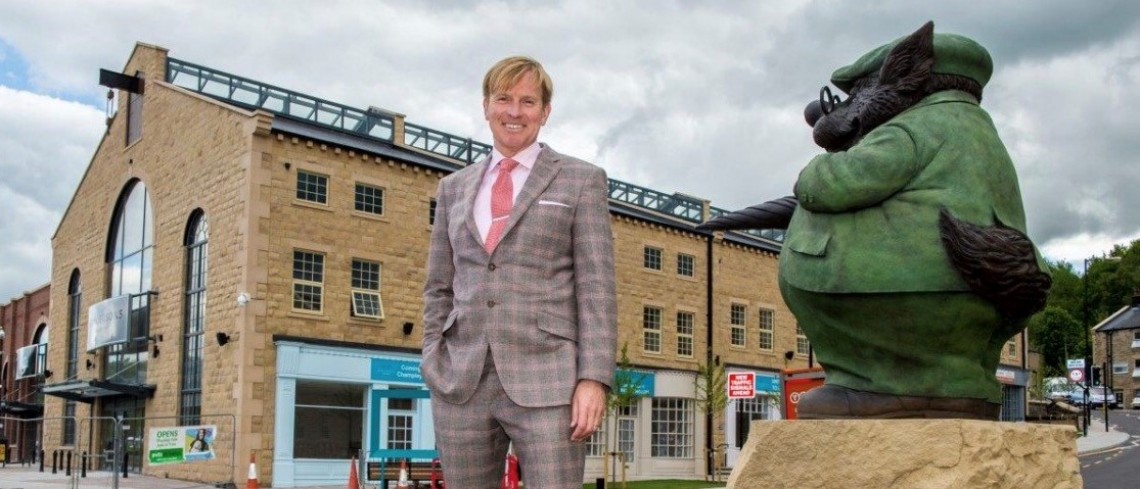 Dransfield MD appointed as one of South Yorkshire's new Deputy Lieutenants
Sep 2017
The managing director of Dransfield Properties, Mark Dransfield is one of nine business and community leaders to have been named this week as Deputy Lieutenants of The County of South Yorkshire.
The role of a Deputy Lieutenant involves supporting and deputising for Her Majesty's Lord-Lieutenant of South Yorkshire, Andrew Coombe.
Duties may include attending Royal visits to the county, representing the Lieutenancy at ceremonial events such as Remembrance Day and citizenship ceremonies and any other duties that the Lord-Lieutenant may ask to be undertaken on his behalf.
HM Lord-Lieutenant, Andrew Coombe said: "I am delighted to have been able to select such a diverse group of people to become Deputy Lieutenants. In the past 2 years, the Lieutenancy has worked hard to extend its reach and is now involved throughout the county in an ever-expanding range of representative activities ranging from school and community groups to the recent commemorations concerning The First World War.
"These people are already outstanding servants of South Yorkshire. In their different fields they have contributed to making life better for the rest of us and, as Deputy Lieutenants, will continue to do so."
Mark is the founder and Managing Director of South Yorkshire property company Dransfield Properties. The company was founded 25 years ago and has gained a strong reputation for delivering high quality retail led regeneration projects across the region. In South Yorkshire, Dransfield Properties recently won the RICS Pro-Yorkshire Award for Regeneration for the Fox Valley development in Stocksbridge, north Sheffield.
Mark is joined in the role by Imam Sheikh Mohammad Ismail; Sughra Begum, Professor Hilary A Chapman CBE RN HONMD, John Marren, Jane Marshall FCA DChA, Akeela Mohammed, Desmond Smith JP LLM FCIM, Charles Warde-Aldam.
For more information visit https://www.barnsley.gov.uk/services/lieutenancy-of-south-yorkshire/the-lord-lieutenant/

For further information, contact:-
Public Relations Department, Dransfield Properties Ltd
Tel: 01226 360644
Email: pr@dransfield.co.uk