New lifestyle menswear brand launches first store at Fox Valley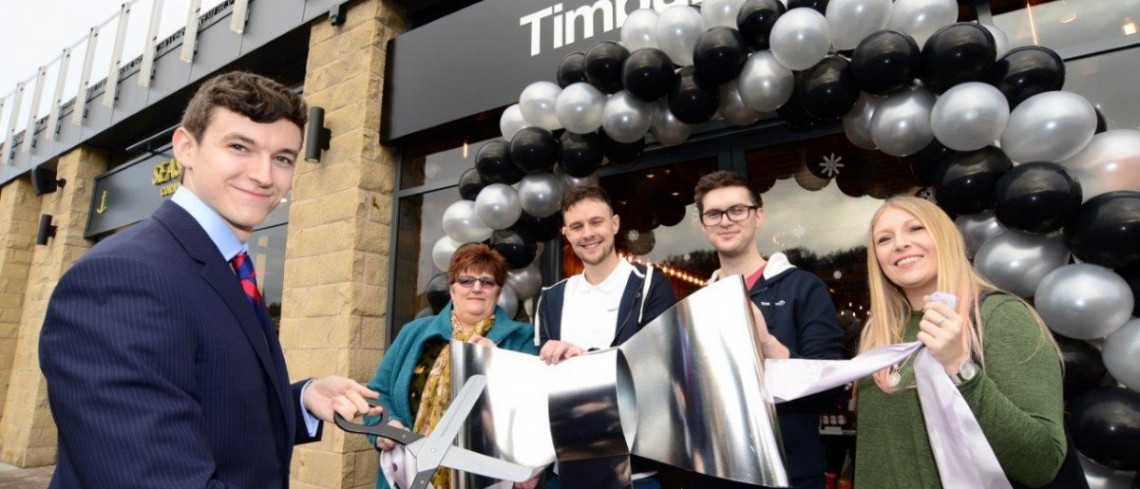 New lifestyle menswear brand launches first store at Fox Valley
Dec 2016
Timbuktu – the new multi-channel lifestyle menswear clothing brand – has opened its first store at Fox Valley in north Sheffield.
The new range with its stylish Timbuktu branding has been launched both online and with its stylish new store at the north Sheffield shopping centre.
A special ribbon cutting ceremony was held on Saturday to celebrate the brand's first store.
The company has opened at Fox Valley next door to the iconic Cornish womenswear retailer Seasalt which opened its first South Yorkshire stand-alone store at the centre in June this year.
Five new jobs have been created at the new store and the stylish £150,000 fit out of the 1,070 sq. ft. unit reflects the brand's rugged lifestyle identity.
Timbuktu sells a stylish and practical range of British designed fashionable lifestyle clothing for men including jeans, t-shirts, polos, fleeces and jackets.
Founder of Timbuktu, Joe Winfield is heading the team who have created the exciting new lifestyle brand which is being promoted with the strapline "where will Timbuktu take you? #FromHereTo"
Joe said: "Timbuktu is all about everyday menswear which looks fantastic but is also really practical. We know our customers want something that is going to be practical and protect them from the elements but it also needs to be really stylish and contemporary.
"I have been looking for some time to find the right location to launch our new brand and this definitely feels like the right place. It is completely different kind of retail destination with a lovely feel to it and a fantastic line up of brands we are delighted to be joining. We're also impressed with the architecture at Fox Valley and how it pays tribute to the history of the area.
"We're delighted with the look of the new store and have had lots of lovely comments from our customers since opening the doors."
Fox Valley is owned and managed by Dransfield Properties Ltd, Managing Director Mark Dransfield said: "Timbuktu looks fantastic and we are delighted to have another "first" here at Fox Valley with the company selecting the centre for its very first store which has been launched alongside a strong online presence.
"We wish the whole team all the very best with their new venture."
Fox Valley is home to a host of high street names and unique independent stores. The new £50 million town centre development was officially opened in June this year by Joanna Lumley OBE.
The latest store to open was Next and other stores at Fox Valley include M&Co, Edinburgh Woollen Mills, Regatta, JoJo Maman Bebe, Pets at Home and the independent boutique department store Sandersons. Restaurants and coffee shops at Fox Valley include Ponti's Italian Kitchen, Central Bean, NYC Bar and Grill and Costa Coffee.
Pictures show Joe and his family and team at the store opening on Saturday December 10th.
To visit the Timbuktu website go to www.timbuktu.co.uk. And to find out more about Fox Valley go to www.foxvalleysheffield.co.uk


For further information, contact:-
Public Relations Department, Dransfield Properties Ltd
Tel: 01226 360644
Email: pr@dransfield.co.uk